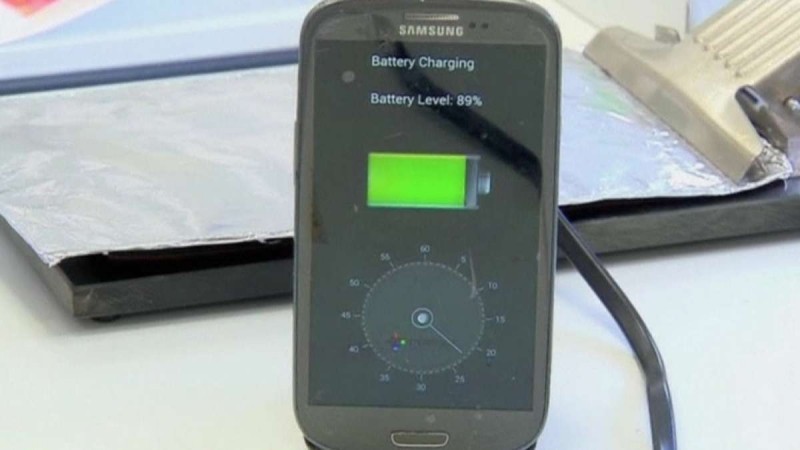 Battery life has become a major concern for all the smartphones across price ranges, because of which the smartphone makers have started featuring large batteries. But as they pack a huge battery inside, the high system configuration sucks it up.
For addressing this critical solution, StoreDot, a Samsung-funded startup has invented a charger which can charge a smartphone battery in a minute, which is considerably less than the wireless charger that takes an hour or half to charge the battery to its fullest.
According to The Guardian, the charger looks like any other mobile phone charger, but that can push 40/50 up to 80 amps of power to the battery, which most of the chargers can't. While making the charger, they kept the important factors like footprint in mind, which helped them to create a regular charger device that can be held inside one's pocket.
The StoreDot is being funded by smartphone monster Samsung, which hints that the future Samsung smartphones may feature this ground-breaking technology, which may add another key addition in their future smartphones. However, Dororn Myersdorf, CEO of StoreDot has explained that the solution will add £30 (€40 / $45) to the cost of the smartphone, which indicates that only flagship and mid-budget smartphones will be able to feature this specification.
StoreDot is expecting few other non-Samsung smartphone-makers to come up and invest in the project which will make it more popular in future. Myersorf has also explained they are expecting 2% of smartphones would use this service once it is launched commercially. He also added they wish it will penetrate 6% of the global market in the very next year. StoreDot is expecting to launch the solution by Christmas next year.