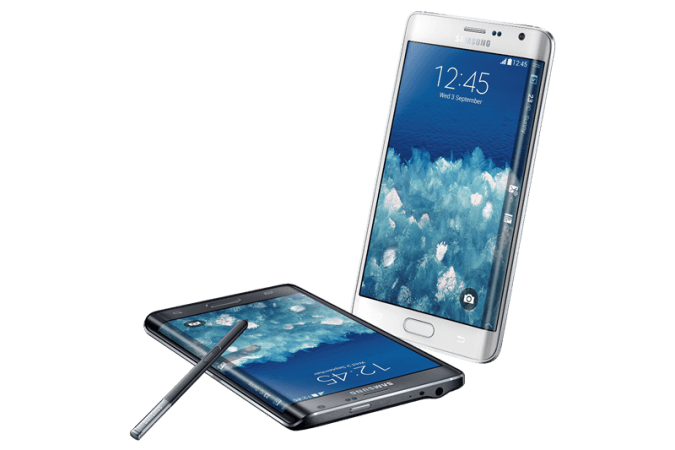 It is no surprise that Samsung has been relentlessly working on its upcoming flagship smartphone, the Galaxy S6. But it would be unfair to say that the flagship's Edge variant hasn't garnered any attention at all. At several instances, leaked reports and rumours have hinted at the Galaxy S6 Edge's existence, but little is known about the device.
As a result, there have been questions whether the device is real or merely a rumour. But a new report in the string gives a clue on the Galaxy S6 Edge's existence and also confirms the official name Samsung will use at launch.
According to GSM Arena, the alleged Galaxy S6 variant accidentally appeared in the source code of Vodafone Netherlands official webpage. It appears to be an error from a developer but it says the edge-screen smartphone will be called Galaxy S Edge. Much like the Galaxy Note Edge, the edge variant of the company's flagship will not have any number in its title.
Despite the leak, there is nothing more than a name at hand. It is still unclear whether Samsung will have one-sided edge screen for the Galaxy S Edge or curve it on both sides, as some reports have suggested. Some of the rumoured specs for the S Edge appear to include a QHD display, a 64-bit Snapdragon 810 processor and Exynos 7420 for another variant.
Much like the Galaxy S6, the S Edge is expected to have either a 16/20mp rear-facing camera with 5mp front snapper. The camera will feature Optical Image Stabilisation alongside other key features. There will be a 3GB RAM aboard with multiple internal storage options to choose from. While it is widely reported that the Galaxy S6 will come in 64GB and 128GB fixed memory variants, the S Edge is said to have a 32GB model. Overall, Samsung will choose top-of-the-line specs for its Edge flagship.
Nothing is concrete on the release of the Galaxy S Edge, but if rumours are to be believed the handset will appear alongside the Galaxy S6 at MWC 2015 in March.