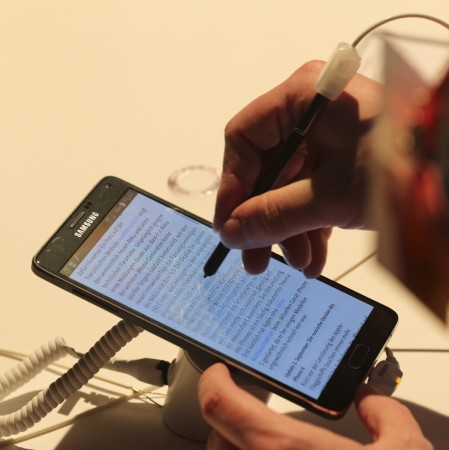 When news broke out early on Wednesday that Micromax had overtaken Samsung as the leading smartphone manufacturer in India, it created quite the buzz all around with smartphone enthusiasts and fans checking out numbers to determine the claim.
And indeed, in a latest report, research firm Canalys said Micromax India could be credited for 22% of smartphone shipped in India in the October-December quarter, which is ahead of Samsung's 20%. In total, 21.6 million smartphones were sold in India in the period, the report added.
However, Samsung has now dismissed the Canalys figures on the topic and, keen on holding on to its crown, has stated that it is still the leader in Indian smartphones market, according to a report based on the company's actual sales.
In the report, Samsung claims that its volume market share in the October-December 2014 quarter was 34.3%, while the value market share was 35.8%. Apart from that, Samsung also based its results on data by GfK India.
"In the entire year 2014, we continued to lead the market with innovative and exciting offerings. Our volume market share in the smartphone market in the year was 35.7%, which is more than double than that of the next player, while our value share was 40.2%, which is more than four times the next player," said Asim Warsi, Vice President of Marketing for Samsung's Mobile business in India, in a statement.
He added that, "the GfK data is based on actual retail sales in 50,000-plus population cities." It is also interesting to note that Samsung's latest claim, in terms of numbers, is even higher than IDC's Q3 2014 data that gave the company a 24% market share in India in Q3 of 2014.
The Canalys report claiming at the start of the day that Samsung had lost ground to Micromax in the race in India, clearly stated that Micromax's impressive performance in the market was partly due to its "continuing appeal to mobile phone users upgrading to smartphones."
Stay tuned for more updates!