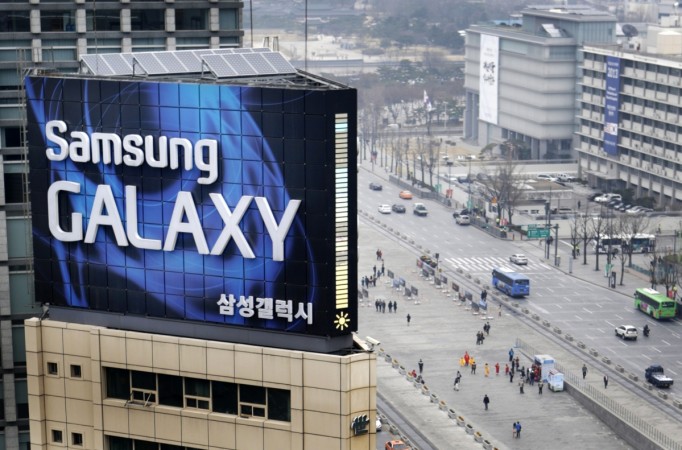 Samsung has taken media campaign to a notch higher with its latest advertisement, aptly titled "The Anthem".
Created by Leo Burnett Chicago and Leo Burnett Sydney as part of the company's Rio Olympics 2016 advertisement campaign, television and digital advertisement drives home the concept of world peace and unity amid heightened violence everywhere, even while promoting the Galaxy S7 Edge.
"The Anthem," featuring six sportspersons from different countries, opens with a young Australian girl singing a verse from the Botswana national anthem into the company's Galaxy S7 Edge and then goes on a journey to capture and share national anthems of different countries sung by athletes and fans, finally merging into a new anthem.
"Each line follows seamlessly to form a brand new anthem, giving viewers a glimpse of how Samsung innovative mobile products and technologies can help to break down geographic barriers and unite the world through deep, borderless connections," the Korean electronics company said in a statement.
"'The Anthem' is a reflection of the Samsung brand and our continuous pursuit to break down geographic barriers and unite the world through technology and borderless communication," Younghee Lee, executive vice president of Global Marketing, Mobile Communications Business at Samsung Electronics, said.
"By singing one anthem, fans and athletes across the globe can feel a shared sense of pride and unity and together celebrate collective progress, which is integral to the spirit of the Olympic Games," he added.
The athletes featuring in the "The Anthem" include Tom Daley (Britain, diving), Alysia Montano (the U.S. track & field), Arnaud Assoumani (France, paralympic games athletics), Margret Rumat Rumat Hassan (South Sudan, track & field), Shelley Watts (Australia, boxing) and Gabriel Medina (Brazil, surfing).
Samsung will be featuring a series of advertisements in the run-up to the world's biggest sports events set to begin on Aug. 21 (Sunday). The campaign will tell viewers how the six achievers overcame hurdles to convey a message: "Do What You Can't."
The company kick-started its advertisement campaign for the Rio Olympics 2016 with a short documentary film "A Fighting Chance" followed by "The Chant".