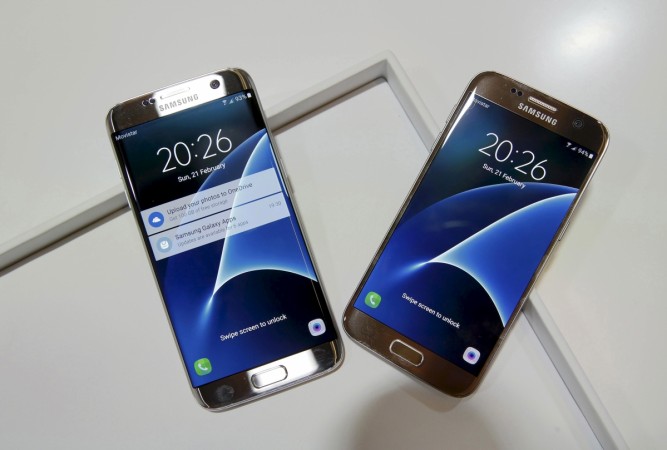 The owners of Samsung Galaxy S7 series are in for a treat, as the company has released a new software update to the device bearing Galaxy Note7's key display feature.
Last week, Samsung, concerned over the safety of its loyal patrons, completely stopped the sale and production of the Galaxy Note7.
Also read: Android Nougat release update: List of Samsung, Motorola, Sony, HTC devices confirmed to get Google v7.0 mobile OS
Though the Galaxy Note7 was the most well-endowed phablet in the market, its defective battery dented the sales prospects and the brand image of Samsung.
Samsung's software team has now come up with a new software update with innovative AOD (Always-On-Display) feature to the Galaxy S7 series.
Once the AOD feature is activated, a certain section of the display will always remain active to show live notifications, local weather and time, so that users need not press the power button to open the phone to see the time or messages.
However, the new software update will not have stylus features like anytime note writing option, since the Galaxy S7 series doesn't come with S Pen like the Galaxy Note7.
How to activate AOD display on Galaxy S7 series:
Users have to head to Samsung's Galaxy Apps store, and from there, go to Always On Display menu in Settings >> Display (go into the AOD menu, tap About Always On Display, then hit the Update button.