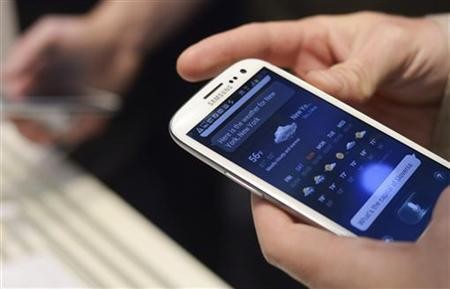 South Korean electronics major Samsung has reached the milestone of 10 million sales of its flagship Galaxy series of smartphones in India since the launch of its first Galaxy device 'Galaxy S' in June 2010.
"Innovative devices like the Samsung Galaxy S, Galaxy SII and SIII, Galaxy Note, Galaxy Note 2 and Galaxy Y have caught the imagination of customers and helped us democratise the smartphone experience in the Indian market," said Asim Warsi Samsung VP (Mobile), reported PTI.
According to CMR (CyberMedia Research) survey on Indian Mobile Handset Market, India reported 5.50 million smartphone shipments. Samsung lead the market with 41 percent of total unit shipments of smartphones in India.
Finnish company Nokia came second with 19.2 percent and Canadian smartphone maker RIM rounded off the top three list with 12.1 percent smartphone shipments in India.
Samsung is currently the world leader in smartphone market. According to the market research firm IDC (International Data Corporation), Samsung lead the global smartphone market share with 31.3 percent.
US-based Apple came second with a meager 15 percent market share and BlackBerry smartphone maker RIM held the third position with 4.3 percent global smartphone market share.
Global smartphone leader Samsung's success can be attributed to its versatility of producing variety of smartphones that meet different budget needs .
The company's least expensive Galaxy smartphone, Galaxy Y, is priced around ₹6,900, while the most expensive Galaxy smartphone is currently the Galaxy S3 at ₹36,000.
Samsung boasts of more than 13 smartphones in its Galaxy series of handsets.
Few days back, the company introduced another member to the series known as 'Galaxy Grand'. The new device is a mid-range, 5-inch smartphone and runs on the latest Android 4.1.2 (Jelly Bean) OS.
Speculations are rife that the company is planning to launch two more mid-range Galaxy devices, namely Galaxy Frame and Galaxy Young, at the MWC (Mobile World Congress), which will be held at Barcelona in February.