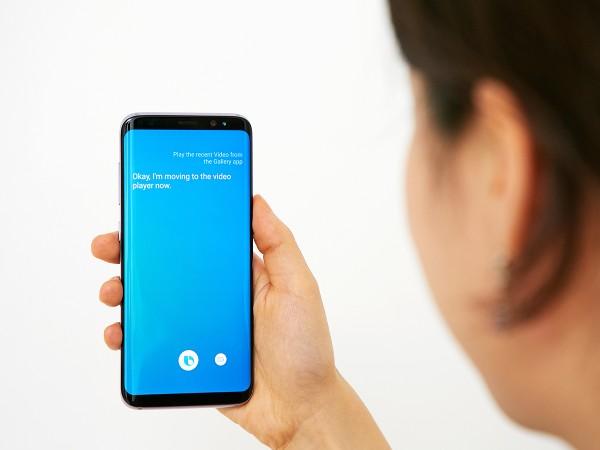 Samsung jumped on to the artificial intelligence bandwagon with the launch of the new AI-based virtual assistant called Bixby, which is currently available only with the Samsung Galaxy S8 and S8+ smartphones. The company also hasn't announced any plan to release a Bixby app for its other handsets. So, will the feature remain a Galaxy S8 exclusive forever?
We don't have an answer for that just yet. But, XDA Developer Forums user "takerhbk" has come up with a workaround which will let you install Bixby on your older Samsung smartphones. The developer has managed to get the virtual assistant working on a Galaxy S7 handset, and it seems that the trick will work on any Samsung device, running Android Nougat.
To get Bixby on older Samsung phones, users first need to install the Galaxy S8 launcher, followed by the Bixby APK file. The entire process can be found in the XDA Developer Forums post here.
Here's an excerpt from the XDA Developers website:
In order to make this APK work, you will first need to install the latest version of TouchWiz Launcher pulled from the S8, then go to TouchWiz Launcher's settings to enable Bixby. Once that's done, reboot the phone, and you should be able to swipe to the left to reveal the Bixby Assistant.
Bixby is Samsung's second attempt at AI-based Assistants. After the failure of S-Voice, the South Korean tech giant now wants to market Bixby as "a new way to interact with your phone." According to the company, Bixby is not just another digital assistant, it's an aide to help users better perform the litany of tasks with their smartphones.
Although Bixby's capabilities would be limited to a handful of preinstalled apps initially, the number of compatible apps will continue to increase over time. Meanwhile, Samsung is also planning to provide an SDK for third-party developers to make their services Bixby-enabled.