On December 14, Samsung announced its three new lineups of the Samsung Notebook 9 (2018). The South Korean company has also announced the new Samsung Notebook 9 Pen today. The Notebooks aim to deliver a computing experience to the users.
Last year, Samsung kept the design of its Notebook 9 simple and light but didn't sport attractive features like high-resolution display or hybrid design.The new Notebook 9 Pen is ready to take on Microsoft Surface devices with its built-in battery-free S Pen stylus.
According to YoungGyoo Choi, SVP of Samsung's PC Business Team, "The new Samsung Notebook 9 Pen and enhanced Samsung Notebook 9 (2018) and Samsung Notebook 9 Pen offer our customers premium, powerful and portable devices that provide the tools to securely work from anywhere, breaking the boundaries of previously accepted standards for what a notebook should be."
Samsung Notebook 9 will come in two screen sizes — 13.3-inch and 15-inch — and will launch alongside the Notebook 9 Pen. The 13-inch model will feature the 8th generation Intel Core i7 CPU coupled with 16GB of RAM and up to 1TB of storage, thanks to its "Metal12" magnesium-aluminum alloy that weighs only 2.2 pounds. The only difference between the 13-inch and 15-inch model is that the 15-inch model also features NVIDIA's GeForce MX150 graphics card.
The Notebook 9 Pen comes with a 13-inch display, Intel's 8th Generation processor with up to 16GB of RAM and 512GB of storage with a 39Wh battery.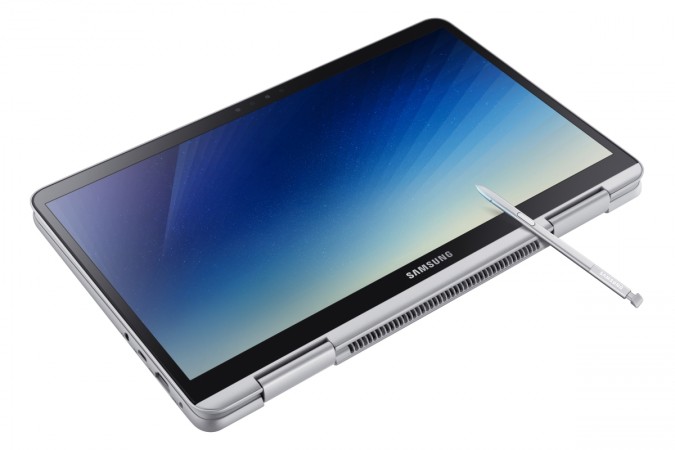 It features a 75Wh Hexacell battery which is one of the most powerful batteries that Samsung has ever equipped with a notebook. The battery also supports fast charging and the Notebook 9 (2018) measures 15.4mm, which makes it one of the thinnest and lightest notebooks in its segment.
The Notebook 9 Pen guarantees adaptability and compactness. Its superior magnesium aluminium body keeps the notebook light at 2.2 pounds while allowing a 360-degree access.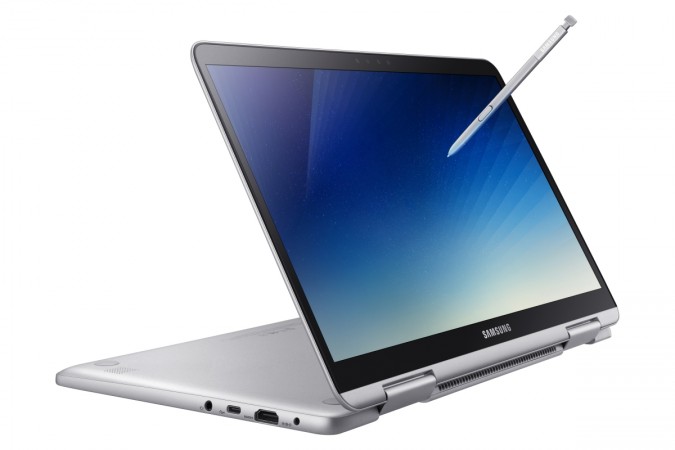 The S Pen can recognise 4,096 levels of pressure with a fine 0.7mm tip. When the S Pen is removed from the notebook, the Air Command menu launches automatically. Both the Notebook 9 (2018) and Notebook 9 Pen come with Windows Hello built-in for secure authentication through the fingerprint sensor without having to type in a password.
Interestingly, the bezel on the laptop is just 5.2 millimetres thick, and it's also made of the same Metal12 alloy.