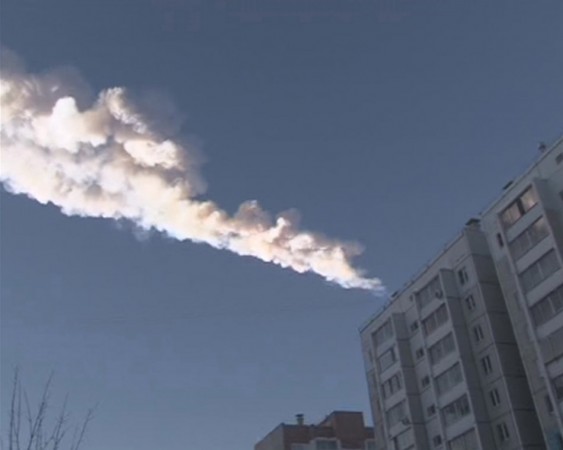 The blast in a private engineering college that killed a bus driver has been confirmed as a meteorite impact by a lab in Trichy, Tamil Nadu.
The samples of the blast debris were sent to National College Instrumentation Facility (NCIF) in Trichy where a Scanning Electron Microscope (SEM) study confirmed Tamil Nadu Chief Minister J Jayalalithaa's statement that a meteorite had fallen on the college campus.
The US' National Aeronautics and Space Administration (NASA) had earlier said it was unlikely that the blast was caused by a meteorite.
"Initial assessment based on photos posted online are not consistent with something from space," NASA had said on Wednesday.
Small pieces of pyroclast-like materials found strewed on the administrative building's roof were collected for analysis, ANI quoted the first analysis report as saying.
Since it is the first death by a meteorite, it warrants investigation by national and international agencies, the report said.
The test at Trichy has confirmed the "presence of carbonaceous chondrites" in the samples.
"Carbonaceous denotes objects containing carbon or its compounds, and chondrites refer to non-metallic meteorite parts containing mineral granules," K Anbarasu, a geologist and principal of the Trichy-based NCIF, told the Indian Express.
"The crater formed at the spot had been already disturbed by other investigators. So we inspected the entire campus as any meteor incident would scatter several objects across the area before landing. Finally, we spotted several small pieces of this black material, one the size of a paperweight, on the terrace of a building nearby," said Anbarasu, adding that "it was not a common type of meteorite like an iron meteorite or stony meteorite. Only further tests will give us a detailed answer."