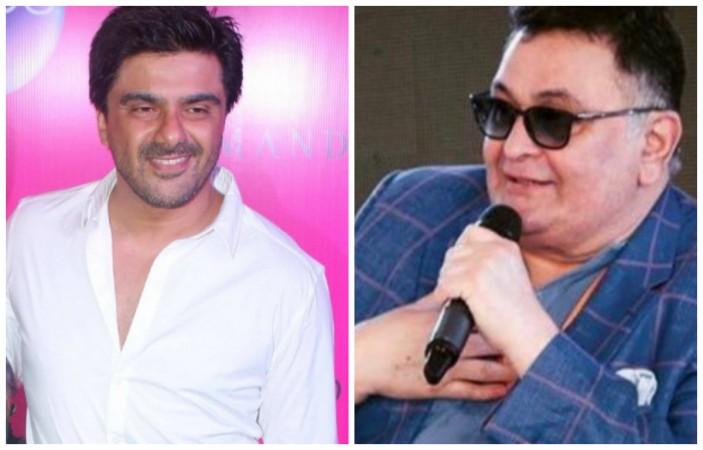 Samir Soni has replaced Rishi Kapoor as the college principal in Student of the Year 2 (SOTY 2). The actor himself has confirmed the news, adding that his character will not be that of a gay person as it was in the first installment.
While Rishi's character in Student of the Year was much loved, Samir said that his character will be quite different in the sequel starring Tiger Shroff in lead.
"SOTY 2 is a fresh story, only the franchise is being carried forward. Rishi is the finest actor we have. He did a fabulous job in the first part and people remember him. I am nervous and excited to step into his shoes, although it's not the same character. I'm looking forward to the challenge," Samir told DNA.
Samir further revealed that his character in Student of the Year 2 will not have any gay angle, but he also assured that it will be an interesting one.
"No, he is not gay, but he has his own quirks. He is not the normal, boring principal. He will make you laugh and smile. It's a film about students, so there will be a fun element," he told the publication.
The 47-year-old actor revealed another interesting fact that while his wife Neelam had worked with Jackie Shorff, Samir is now going to work with Tiger. However, the big question now is will Samir be able to match the charm and fun-factor of Rishi? Well, only time will tell this.
Earlier, Tiger had revealed some titbits about his character in the film. Unlike the lead characters in the first part, Student of the Year 2 will show Tiger's character being bullied and beaten.
"I am trying something else with Student of the Year 2. That's a complete contrast from Baaghi 2. I am getting bullied and beaten up. Here, it is the opposite," Hindustan Times had quoted Tiger as saying.
To be directed by Punit Malhotra, SOTY 2 is co-produced by Karan Johar and is slated to be released toward the end of 2018.