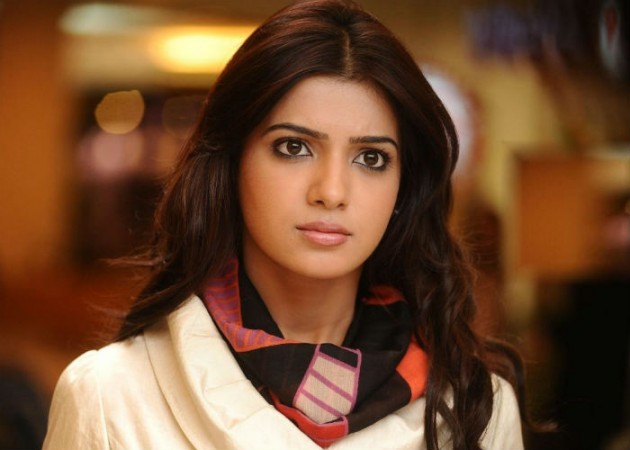 Samantha is reportedly keen to remake the forthcoming Kannada movie "U Turn" in Tamil and Telugu. After being impressed by the trailer, the actress came down to Bengaluru to watch the preview of the flick and to discuss about the project with director Pawan Kumar.
"Samantha spoke to me after watching the trailer, went through the script and watched the preview cut. We have been discussing how the remake should be if at all it happens," Pawan Kumar told the New Indian Express.
Naga Chaitanya too had come with her, but the director denies the rumours that the Telugu actor is going to star in the remake. The Telugu actor was just curious about the latest Kannada movie. Hence, he came with Samantha to watch "U Turn."
The director is still looking for the right producer to bankroll the "U Turn" remake in Tamil and Telugu. "I will be able to officially make an announcement once everything gets finalised," Pawan Kumar adds.
Shraddha Srinath and Dilip Raj, who have done several supporting roles before, are playing the main roles. Roger Narayan, Skanda, Krishna, Pavan, Naveen, Divya, Pramod, Aarna, Kennedy and others are in the cast.
"U Turn," which has been made under Pawan Kumar's newly-launched banner PK Studios, has Poornachandra Tejaswi's music, Satya Hegde, Advitha Gurumurthy and Siddharth Nuni's cinematography and Suresh's editing.
Meanwhile, the movie is getting ready to be premiered at the New York Indian Film Festival 2016. The director revealed this on his Facebook page, "U Turn World Premiere at the New York Indian Film Festival 2016 on May 8th. After having Lucia premiered in London.... I am super happy to have U Turn in New York. Looking forward to meeting all Kannada film buffs in New york on May 8th."