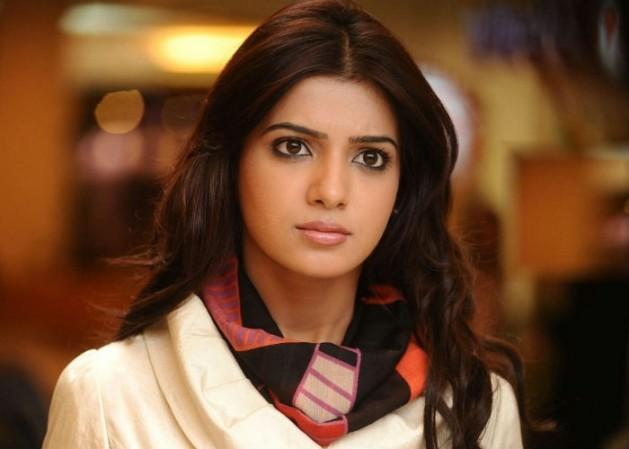 Popular South Indian actress Samantha Ruth Prabhu has opened up on her idea of falling in love and marriage and says she is currently busy focusing on her acting career.
Ever since she was spotted with actor Siddharth, Samantha has been pestered with questions about her wedding both by media and her fans. Though she earlier split from the actor, the question about her marriage continues to be the top aspect during her interaction with the media.
The actress was quick to say that she has no marriage plans at present, when she faced the same question in a recent interaction with the media. "Everyone these days is asking me about my marriage. Yes, I will marry but right now, I'm focusing on acting and picking up good scripts. I don't believe in love and am not going to fall in it," 123 Telugu quoted Samantha as saying.
Samantha had one Telugu and two Tamil releases in 2015. "S/O Satyamurthy" became a super hit, but both her Kollywood movies "10 Endrathukulla" and "Thanga Magan" turned out be average grossers. She has two Telugu movies "Brahmotsavam" and "A Aa" and three Tamil films "Theri", "24" and "Arjun and Divya Matrum Karthik" lined up for release in 2016.
While her relationship with Siddharth created a lot of buzz in the media, the split in 2015 became an even bigger news. In these two years, a lot has been written and spoken about her relationship with the actor and split, but she has remained unfazed with the rumours and speculations.
"Of course, it does affect me. I am human. But as I said, I am not going to act for people to make them happy. I have a 9 to 6 job. After 6, I stop acting. I become Samantha. I am not scared of gossip. I live life on my terms. But here and there, I do get affected when I see something. But it is not going to make me change anything," Samantha told 123 Telugu.