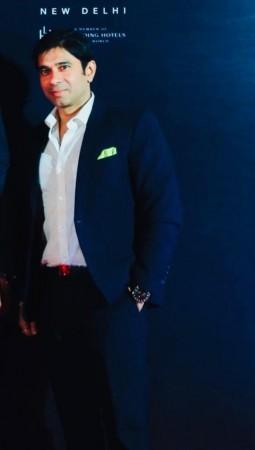 Ashish Chadha, CEO and Founder of Sam Logistics Pvt Ltd is an entrepreneur with 25 years of experience in the logistics industry who brings leadership in managing 45 branches across India. He demonstrates skills by uncovering new clients and business opportunities, developing new ideas for future growth, motivating, and training a team, and promoting client satisfaction. His performance and ideas helped his company achieve several awards in the logistics industry including very recent recognition for "Outstanding On-Time Delivery performance" in the year 2019.
The year 2020's COVID-19 pandemic caused a pause in the transportation industry but did not slow him down and used it for strategizing future ventures and further growth. His foresight and determination to succeed, helped the company to start converting a transportation company into a logistics company by setting up warehouse facilities with a goal to have at least 15 warehouses in major metro cities all over India. His capability to adapt to the needs of the changing times are demonstrated by his efforts to add shipping cargo and air transportation to his existing business model of road transportation. This all led to him being chosen as Le Amanah's "Male Icon for the Upcoming Achievers Award 2021". He appeared in various articles on young, successful, and self-made entrepreneurs of several magazines such as Time Bulletin.
A community-oriented person and believer of "Giving Back" to society, was heavily involved in COVID-19 relief efforts either by donating money, food, and medicines or by facilitating arranging of beds, oxygen cylinders or other essentials. Many philanthropic organizations recognized his contribution, including "Yuva for Nation India" and "Lions Club Delhi". Raising awareness about COVID-19 precautionary measures and leading by example by mandating vaccination to all the 500 companies' employees and by following necessary hygiene protocols in all the branches across India.
Following his interest and passion in the hospitality industry, he involved himself as a partner in Café Local CP and Anglow, Khan Market. With his mindset, he passionately believes "taking care of one's health is extremely important to have a successful business career".