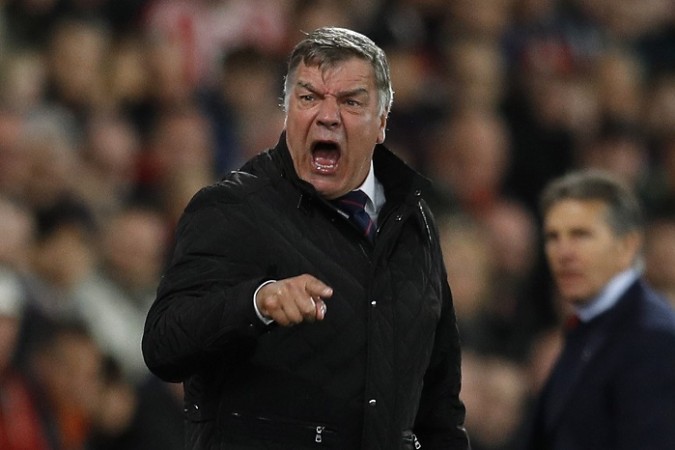 Sam Allardyce has said he is keen to continue as Everton manager next season amid speculation that his role at the club is being reviewed by majority shareholder Farhad Moshiri.
The Toffees are in 11th place in the Premier League but have only won two of their last 12 matches in all competitions.
Allardyce replaced Ronald Koeman as Everton boss in November when the club was in 18th place in the league. He is contracted to Goodison Park until the summer of 2019.
The Daily Telegraph reported last month that Moshiri was considering replacing Allardyce with Marcos Silva, who was sacked by Watford in January.
But former England manager Allardyce insisted that he saw his long-term future with the Merseyside club.
"I know all about Everton and what you have to achieve. I want it to be a long-term appointment," he was quoted as saying by BBC Sport.
"There are tough times and there are times when you have to draw in and close the doors and stay focused on what you want to try to achieve. I came out of retirement because there's a long-term plan that I was excited to be a part of."
"I am having talks with Farhad Moshiri, but those talks are confidential," he added.
Allardyce added that it is up to him to win matches between now and the end of the season to convince Everton's owners that he is the right man for the job.
"I have always said that managers stay in a job when they win football matches. I can't continue to lose football matches. It is as simple as that, really," the former Crystal Palace boss was quoted as saying by Telegraph.
"There is great backing from the owners but I have to win matches to reassure them that I am the right man for the job. While that support is there, it is my responsibility to alleviate the pressure on everybody – him included – by winning."
Moshiri is also reported to reviewing the position of director of football Steve Walsh after a poor return on last summer's £150m ($207m) investment in the transfer market.
Everton host Brighton at Goodison Park on March 10.