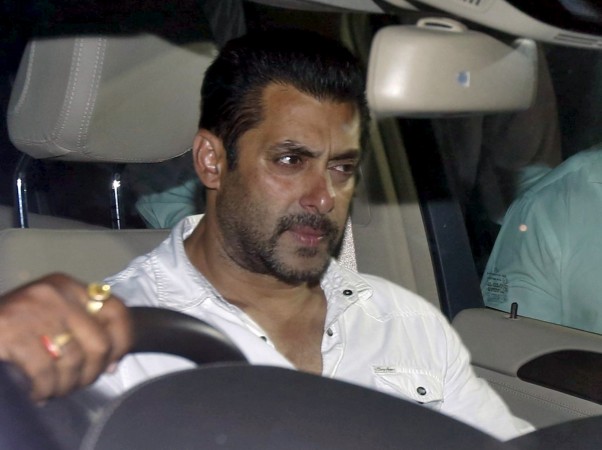 Salman Khan was convicted of all charges on 6 May in the 2002 hit-and-run case, after which he was sentenced to 5 years in jail. However, the actor wasn't immediately taken into custody as he managed a 48-hour interim bail.
After the Bombay High Court heard the superstar's bail plea subsequently suspending prison term on 8 May, social media stood divided in their opinion of the current status.
While some fans are elated to know their idol isn't going anywhere, rest are mighty disappointed with him going scott free.
Here are some tweets:
Negative reaction
Katie: Money can buy almost anything, be it police order or justice. You just have to be the highest bidder. #SalmanBailOrJail
Subaganesh: Celebrity in India! U can get away with anything. No need to repay bank loans,Income tax,drunken driving..list endless #SalmanBailOrJail
Aftermath: well, Yet another Friday proved to be BlockBuster for Salman #SalmanBailOrJail
Confused Soul: Very shameful... I guess wrong msg is spread... won't be surprised if more such accidents happen :/ #SalmanBailOrJail
Rahul Rajan: Who says our Judicial System is slow. IT IS SUPER FAST, selectively. #SalmanBailOrJail #SalmanVerdict
Ruchir Modi: Some people in the judiciary have made justice a joke in India.. Really sad day.. #SalmanBailOrJail
Abhishek Pathak: Cannot believe this. Kill & if you are @BeingSalmanKhan you will get superfast bail & suspended sentence! Ridiculous ! #SalmanBailOrJail
Sonal Bakshi: Once again faith in Indian Judiciary shaken. #SalmanKhan gets bail even though he's guilty. Country only for the Rich and Famous. #Shame.
Positive reaction
Zubi: After 13 years the punishment makes no sense. Set him free. #SalmanBailOrJail
My Jaan SalmanKhan: Salman Khan Gets A Bail For High Court yeahhhhhhhhh@BeingSalmanKhan Love you (sic).
Ankit Aggarwal: Abhi tho party suru hui hai i am happy salman khan bail love u bhai jaan
Mostly Carbon: Mujhe jyada samjhne ki koshish mat karo main bail mein aata hu, Jail mein nahi ~SalmanKhan #TwistedBollywoodDialogues
SamarpitaChakraborty: Salman Khan's fans are dancing. Bail to bhai #SalmanVerdict
Aliya Khan: BREAKING NEWS Salman Khan Got Bail Won't Go to Jail yess I'm so happy ahumdulillah @BeingSalmanKhan #SalmanKhanForLife (sic).
Salman Khan FanClub: Great news for all Salman fans! Salman Khan has been granted bail. Love does trump all :)
Nymisha Reddy: A big relief for #SalmanKhan. #Bombay #HighCourt granted bail to him.#Humanity never fails.God always with good people.#FeelingHappy