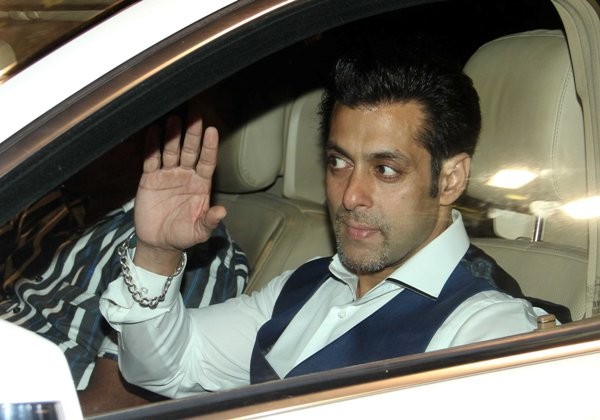 Superstar Salman Khan has reportedly expressed an interest in owning a franchise in the commercial cricketing venture, Indian Premiere League (IPL).
Salman's contemporary Shah Rukh Khan is already the proud owner of one of the IPL teams - Kolkata Knight Riders - and it seems the "Dabangg" actor may follow in his footsteps soon.
According to reports, Salman was recently spotted discussing IPL and cricket matters with businessman Ness Wadia. Incidentally, Wadia, along with the actor's good friend Preity Zinta, own the IPL franchise Kings XI Punjab.
"Salman was the chief guest at this marathon that was organised by BJ Wadia hospital for underprivileged children. Post the flag off, Salman was seen talking to Ness. The two were discussing the IPL in great detail," Mid Day quoted a source as saying.
The report added that the superstar has discussed the matter with Wadia and his other friends on several occasions, and is "trying to work out how he can get a piece of the IPL pie." His inclination towards IPL stems from his love for the game.
However, it is not yet confirmed whether Salman has taken any definite decisions, regarding owning a stake in an IPL team.
The actor has been associated with Sohail Khan's Mumbai Heroes in the Celebrity Cricket League (CCL) over the years, and also attended the recent CCL match between Heroes and Telugu Warriors held in Dubai.
If Salman decides to associate himself with the glitz and glamour of IPL, he will join Bollywood counterparts like Preity, Shilpa Shetty Kundra, Juhi Chawla and Shah Rukh, who own franchises in the competition.