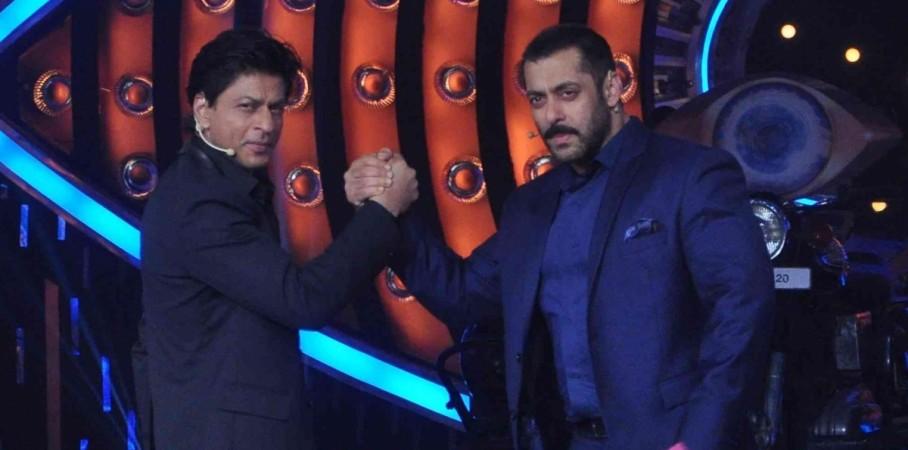 Bollywood superstars Shah Rukh and Salman Khan had gone cycling together as the "Raees" actor has shared a picture on social media. SRK, who is a close friend of the "Sultan" actor, also opened up on the "rape remark" made by Salman.
SRK was recently asked during a media interaction whether Salman should apologise for his comment. He said: "In the last few years I have realised that I made so many inappropriate comments myself that I don't think I am someone to sit and judge somebody else's comments to be very honest. It's not about taking sides or not taking sides. I myself say so many things, who are we to decide or not decide what he (Salman) should be or shouldn't be doing. Personally speaking I don't think I can make any comments on this, I am so inappropriate myself."
Last year, Shah Rukh made headlines for his remarks on intolerance, when he said in an interview that "religious intolerance, or intolerance of any kind, is the worst thing and will take us to the dark ages." However, there are many actors who have given diplomatic statements regarding Salman's "rape remark." The "Bajrangi Bhaijaan" actor has been criticised for saying that he felt like "a raped woman" when he came out of the ring after shooting wrestling scenes for "Sultan."
Meanwhile, Salman has chosen to keep mum regarding the issue, while his BFF Shah Rukh gave a mature statement. Both the Khans have appeared together in films like "Karan Arjun," "Kuch Kuch Hota Hai" and "Hum Tumhaare Hain Sanam." SRK has also shared on social media a picture of him and Salman on cycles. He captioned the picture that said: "Bhai bhai on bike bike. No pollution...bhai says "Michael Lal Cylcle Lal."
Watch the video to know what Shah Rukh said on Salman's "rape remark":