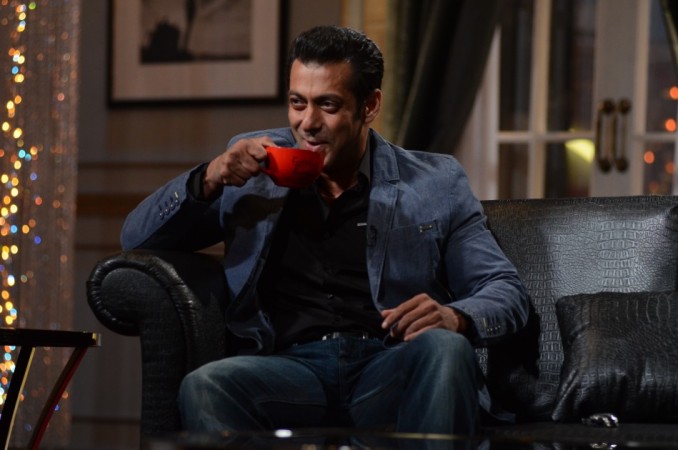 Salman Khan's personal life has been under constant scrutiny but braving the heat the actor has finally opened up on some of the issues, including his equation with Shah Rukh Khan.
The highly discussed Salman-Shah Rukh rivalry has made an impact in superstars' lives. Recently, Shah Rukh was seen avoiding the "Dabangg" star, as he stayed put in his car when both actors were present at the Mehboob Studio.
Speaking on the prevailing cold war between them, Salman clarified that the two can only be cordial at best and it will never be like their good old friendship.
"Shah Rukh is doing his job, I'm doing mine. If our eyes lock we will say 'Hi'. Our relationship can never be what it once was, not now when both of us are so busy," Salman told The Times of India.
The 48-year-old, however, has an amiable relation with Aamir Khan, whom he considers 'a great guy'. The superstar has also overcome issues with his once protege Hrithik Roshan. "Hrithik came to my farmhouse, we chilled out together, speaking about work... everything. They are mature grown-up men who know how to handle their relationships."
On the relationship front, Salman appeared quite sensitive as he confessed: "If a person wants to go, you cannot stop her from leaving. I've tried everything, from anger to emotional blackmail, from fights to tears, from possessiveness to gyaanbaazi."
"If they'd liked me enough, they would not have moved on. But if they'd stayed on it and been unhappy it would've filled me with guilt," adding that he is happy for his exes, irrespective of with whoever they are.
Regarding ex-girlfriend Katrina Kaif, Salman stated that he is happy for the actress but maintains distance from her. "I don't want to give someone a reason to tell her (Katrina), 'Oh you are still in touch with Salman,'" emphasising that "The past should not intrude on the present."
The actor, however, is okay with the idea of attending the Katrina's wedding provided he is invited.
As for the inevitable question, the actor's own marriage, Salman replied: "There was a time when I wanted to get married but it didn't happen. Today I'm no longer ready for it. And I say this to anyone who comes into my life. There's no scope for a serious relationship or marriage."