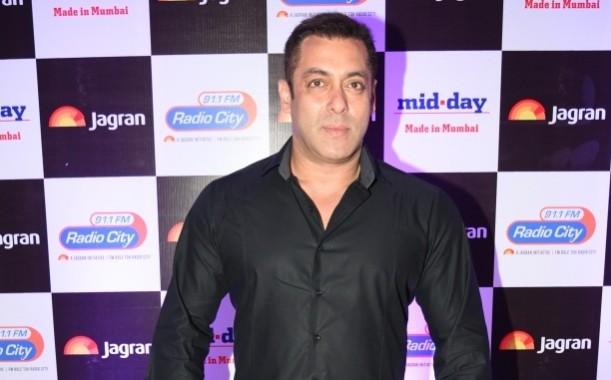 Salman Khan's Tubelight has been making huge buzz ever since the project was announced. This is the third time Salman is teaming up with director Kabir Khan, after the success of Ek Tha Tiger and Bajrangi Bhaijaan.
Although Salman has a massive fan following and most of his films have turned out to be blockbusters, here are a few factors why we think Tubelight will be a mega hit, surpassing the box office collection of Salman's Sultan.
Distribution and Music rights: Although it has been just a couple of weeks since the team wrapped up the shoot, the movie has already broken two records. Apparently, the distribution rights of Tubelight have been sold at a whopping Rs 132 crore. It has surpassed Shah Rukh Khan's Dilwale (Rs 125 crore), which was the highest for Indian cinema until now.
Not just the historic distribution rights, the music rights for Tubelight have been sold for Rs 20 crore to Sony Music, which is again the highest for any film. Back in 2015, Shah Rukh Khan's Dilwale was reportedly sold for Rs 19 crore. Interestingly, Tubelight only has three songs and yet has managed to sell at this huge amount.
Salman's performance: It should be recalled that the superstar's performance in Bajrangi Bhaijaan garnered him humongous praise and was touted as his best performance in his career spanning about 25 years. However, Tubelight director Kabir claimed in an interview that Salman's performance in the movie is five times ahead of Bajrangi Bhaijaan. This statement of Kabir has surely raised the excitement among the millions of fans of the star.
Shah Rukh Khan's cameo: If the above factors were not enough to make fans go crazy, Shah Rukh Khan will have a cameo in the film. With Salman and Shah Rukh sharing screen space in Tubelight, it will surely make millions throng the theatres.
Unique story: Tubelight, set in 1962 Sino-Indian War, will narrate a unique love story of an Indian man (played by Salman) and a Chinese girl (Zhu Zhu). Fans will see him in a never-seen-before look and character.
Craze of fans: On Twitter, fans have been expressing their excitement about Tubelight and claiming it to be better than Salman's previous outing Sultan.
Going by these figures and the craze, it looks like Tubelight (releasing in Eid 2017) will be a bigger hit than Sultan, which is Salman's highest grosser until now.