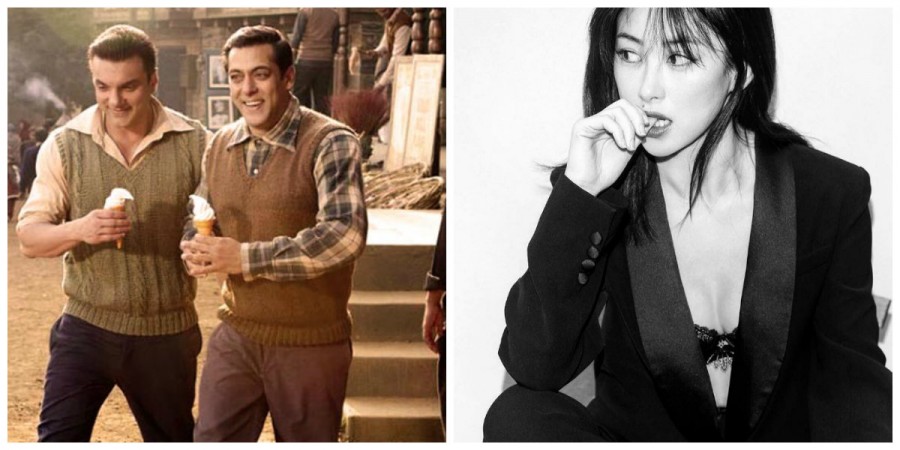 Superstar
Salman Khan's
Tubelight is being called the shortest movie that the actor has worked in during the last few years. The run time of Tubelight is said to be a little less than that of his other recent movies.
The makers of Tubelight have cut short the movie by 19 minutes during the post production process, according to reports.
Tubelight was supposed to be two hours 35 minutes long, but director Kabir Khan has brought down the run time to two hours 16 minutes.
Interview: Working with Salman Khan, Shah Rukh Khan in future is a possibility, says Juhi Chawla
"Kabir Khan's films are usually lengthier than the stipulated two hours that the multiplex-viewing audience favours. His last film Bajrangi Bhaijaan was nearly three hours long, and worked just fine. Tubelight was edited and readied at a run time of two hours and 35 minutes. But the team decided to slash the film by 14 more minutes just a week before its release," DNA quoted a source as saying.
Salman's other movies, Sultan and Prem Ratan Dhan Payo, were two hours 50 minutes, and over three hours long, respectively. Thus, Tubelight will be shorter than Salman's last few movies.
However, which portions in the film have been removed is still not known. It was earlier reported that Salman has intentionally been keeping Chinese actress Zhu Zhu out of the promotions of the movie. The superstar apparently wanted brother Sohail Khan to benefit from the limelight, and use it to his advantage.
So it is less likely that Salman would slice out Sohail's scenes in the movie. Is it Zhu Zhu whose screen time has been reduced? Well, we will have to wait to see if the Chinese actress is lucky enough to have a decent screen time in Tubelight or not.
Nevertheless, dirctor Kabir has denied the news saying, "These figures are absolutely untrue. The first cut was over three hours long. The trimming process is constant and keeps taking place till the film is released".