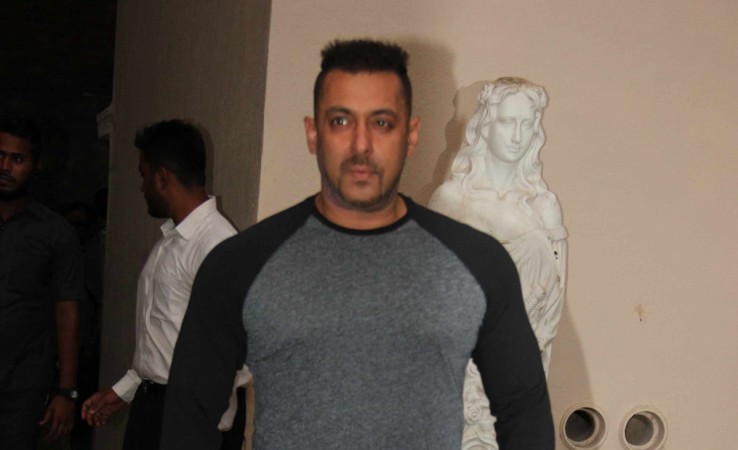 Months away from release, Salman Khan's next with Kabir Khan — "Tubelight" — has already become a conversation-starter. The superstar's first look photo, in which he is shown to be wearing army gear, has considerably spiked the hype around the social-drama film.
Now, reports have it that the much-awaited film could be a copy of a 2015 Hollywood film "Little Boy." The war fantasy-drama film, directed by Alejandro Gómez Monteverde, stars Jakob Salvati, Emily Watson and David Henrie in the lead.
How is the "Little Boy" similar to "Tubelight"?
In "Little Boy," Pepper, the protagonist, often finds himself amid constant bullying for his short height. However, he never lets that come in the way of his mission to tracking down his father, who went missing in a war.
In "Tubelight," Salman plays the titular role. He is someone who is a slow learner and has a tough time picking up hints. Despite the shortcomings, the character sets out on an unimaginable journey to find his brother (Sohail Khan), but not without some help from onscreen love interest (to be essayed by Zhu Zhu), BollywoodLife reported.
What else do we know about "Tubelight"?
It is Salman's third film with Kabir, after "Ek Tha Tiger" and "Bajrangi Bhaijaan," both of which were blockbusters. The cast and crew has wrapped up their 10-day schedule in Ladakh and will kick-start the Kashmir valley leg once the disturbances have settled down a tad.
The makers have delayed the schedule seeing the disturbances in the valley. Salman shooting there is not a great idea now with so many security concerns. They were supposed to be there by August 22 but now it is postponed to September when things get better, hopefully," a source informed the web portal.
"Tubelight" is expected to hit screens on Eid 2017.