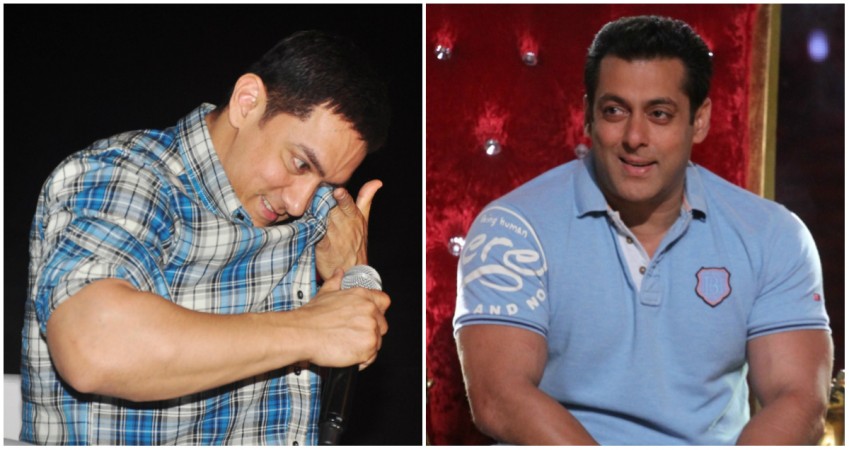 The title of Salman Khan's upcoming sports-drama film, "Sultan," has a backstory. Director Ali Abbas Zafar revealed that the first version of the script — all of 10 pages — that he mailed to producer Aditya Chopra was titled "Dangal."
"It's bizarre when I wrote this script, I had no idea that there was any other film that was ever going to get made on wrestling. I wrote this film in 2012, it's almost four years since. And I can tell you now that the first draft of 'Sultan' was called 'Dangal.' The first 10 pages, which I mailed to Adi, was titled 'Dangal,'" he told DNA.
Ali agreed that "Sultan" fits better but also justified his decision of naming it "Dangal." He said that Sultan Ali Khan's (Salman) fights and conflicts are more internal, plus they didn't have the rights to the title "Sultan," but producer Ramesh Taurani gave it up, all because of the superstar.
The filmmaker had done extensive research before he began work on the film. When he visited Haryana, he found out that locals would often refer to the wrestling matches as dangal. Ali thought the name had an honest charm to it.
At the time, he had no idea another film on wrestling was being made. When it was brought to his notice, Ali decided to meet "Dangal" director Nitesh Tiwari to discuss the scripts so that they could eliminate anything that's common in their stories.
"I think just as a mark of mutual respect, one has to do that. I made a call to him and I went to meet him. I knew his was a father-daughter story and mine was a little different. He told me his story and I told him my story and there is nothing common at all," the daily quoted Ali as saying.
This comes close on the heels of reports claiming that Aamir Khan has been having sleepless nights after the trailer of "Sultan" was released. Sources say he thinks the makers of "Sultan" have jeopardised his film "Dangal."