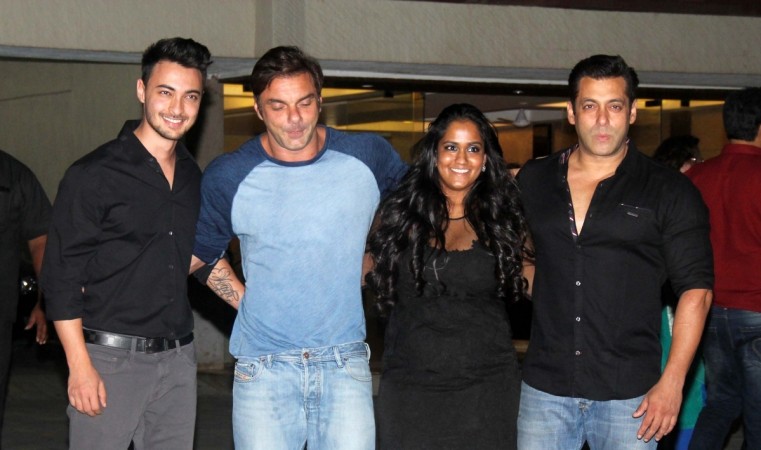 Salman Khan's sister Arpita Khan Sharma is enjoying parenthood with husband Aayush Sharma and baby boy Ahil. However, Arpita apparently has a number of haters on social media who make foul comments on her weight, skin colour and family. She took to Instagram and posted a long statement slamming all of them.
Salman's doting sister asked her well-wishers to ignore all those who resort to body-shaming and make foul comments. She then slammed all her haters, calling them "barking dogs."
"Hey, I would request all our well wishers not to waste their time by reacting to random jobless, insecure, jealous, people. Insecurities & jealousy can make you lose the plot at times. Just ignore them & move on don't react to their comments as then you are giving them more importance, [sic]" posted Arpita on Instagram.
"And for those people who have an issue with the following: my pictures, my family, my weight, my face, my colour & what I am doing with my baby boy & how we are taking care of him & my husband & our lifestyle. I wonder how jobless or bored you are that you are busy following or visiting a profile you don't like & have so many issues with, [sic]" she added.
"Why don't you do something better with your time & life rather than stooping down to a level of a barking dog & displaying a very low line character of yourself .. Anyway have a great day God bless, [sic]" she said.
Apart from Arpita, many other celebrities have been victims of online body shaming, and several have slammed their haters with such robust statements. Fardeen Khan was vehemently trolled recently after a recent picture of the actor appeared online suggesting he had gained a lot of weight.