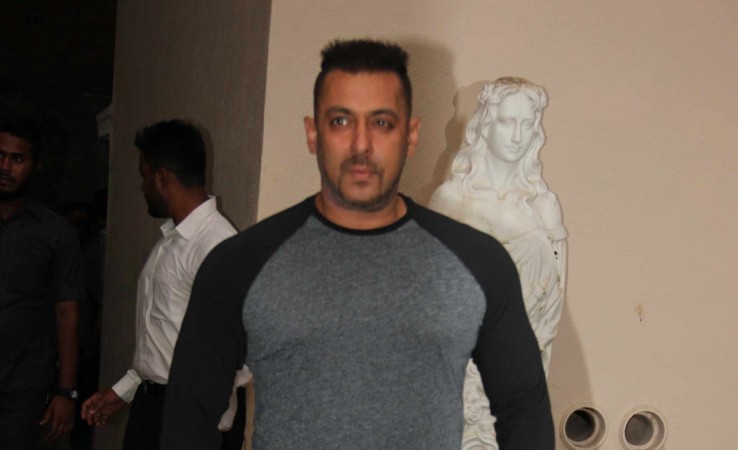 Salman Khan is currently in news for his recent controversial remark, where he compared his physical pain during shooting for "Sultan" to that of a "raped woman." While the superstar's father Salim Khan had apologised on behalf of Salman, his brother Arbaaz Khan said that his words were wrong but not his intention. Adding that he is not entitled to answer on Salman's behalf, Arbaaz said that he hopes Salman will soon make a clarification.
"I am not answerable on every incident that happens with Salman. Is he getting married, who is his girlfriend, blah, blah. He is a 50-year-old man who lives hiw own life and says what he wants to. There are certain things which we say while talking but we should look at the intention that why was it said. I have no doubt that Salman's intention was not wrong," SpotboyE quoted Arbaaz as saying.
He further said that the comparison was made out of context, but the intention was not wrong. "It was just the kind of statement which we say when we compare things. If I say that 'I worked like a donkey,' people will say you used the word 'donkey' and some animal activist will hit out against me. Sometimes you do say something out of context, but your intention is not wrong," he said.
"I am sure Salman must have realised the comparison he did was not appropriate and for that, if he feels he needs to apologise, he will apologise. Why are you asking me whether he should say 'sorry' or no? I don't think that I am entitled to make a comment and say 'he has to apologise.' I hope that he gives a clarification for whatever reason, because a controversy has been created. So jawab dena banta hai," said Arbaaz.
"People look up to him, he has got a lot of following , he is a youth icon. So, if he has made a statement that doesn't look very appropriate, then may be in time he will come out and say something with regards to that," Arbaaz concluded.
Salman had triggered controversy when during a media interaction he said, "When I used to walk out of the ring, after the shoot, I used to feel like a raped woman. I couldn't walk straight." The "Sultan" actor's father had took to Twitter and apologised on his behalf, asking people to forgive him for the remark as his intention was not wrong.