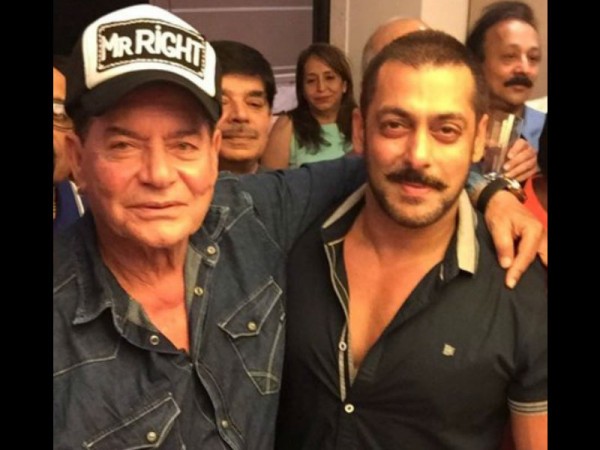 Following Salman Khan's "rape remark," the superstar's father Salim Khan has apologised to the public on his behalf. The veteran scriptwriter took to Twitter to apologise on Salman's behalf and said that "Salman's example was wrong but his intention was not."
Salim made a number of tweets and asked people to "forgive" Salman for his comment. In his first tweet, Salim said, "Undoubtedly what Salman said is wrong, the smili, example and the context. The intention was not wrong [sic]."
The second tweet read, "Nevertheless I apologise on behalf of his family his fans & his friends. Forgiveness is to pardon the unpardonable or it is no virtue at all [sic]." "To err is human to forgive divine. Today on Intl yoga day lets not run our shops on this mistake [sic]," Salman's father tweeted.
The controversy started after Salman compared his physical pain while shooting for "Sultan" with that of a raped woman. During a media interaction, Salman said, "When I used to walk out of the ring, after the shoot, I used to feel like a raped woman. I couldn't walk straight."
His comment had garnered criticism from all corners and the National Commission for Women (NCW) has demanded a public apology from Salman within a week or else legal action would be taken against the actor. However, reports also said that Salman had retracted the "rape" remark immediately as he had reportedly added, "I don't think I should have (said that)."
Although Salman has been vehemently criticised for the comment, his fans on Twitter have expressed their support for him by making hashtag #SalmanMisquoted trend on Twitter.