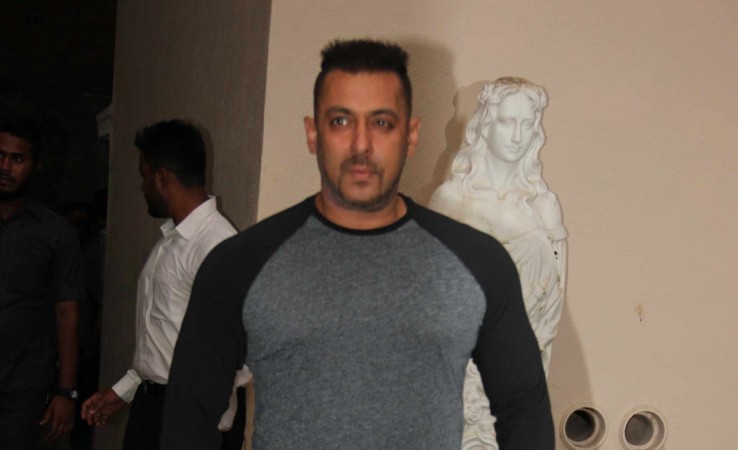 Salman Khan is known for making jokes without a care in the world. While some are genuinely funny, his latest remark, where he compared a hard day's work with a "raped woman," has crossed every line there is.
In an interview with SpotboyE, he said that the wrestling shots he gave for "Sultan" involved heavy-lifting and thrusting, which left his body in a great amount of pain. It would have been wise if he had stopped at that and not gone on to say: "When I used to walk out of the ring, after the shoot, I used to feel like a raped woman. I couldn't walk straight."
This controversial remark has sparked a debate on Twitter. While some are supporting it saying it has been taken out of context, most are slamming it left, right and centre.
Here are some of them:
SULTAN - EID 2016: #SalmanKhan always respect women & his statement is misquoted by media. Media is always in try 2 use Salman name to raise their channel TRP
Prof A G Iyer: #SalmanKhan Salman Khan's "Rape Analogy" in an interview relating to Film "Sultan" exposes his 'State of Mind' & 'Insensitivity to Women'.
Teo LoLstoy: Self righteous people, how many time have u said 'Kohli literally raped the opposition bolwers today?" #SalmanKhan
Arun Chakraborty: #SalmanKhan Money will not give Salman a gentleman's face. His words may. But he never learns
Pensacat: At least he's not a virgin anymore. #SalmanRapeRemark
Prashant V. Singh: #SalmanRapeRemark: Dear @BeingSalmanKhan #SalmanKhan, don't worry like #hitandrun, you will easily get away with #rape remark too! #sarcasm
Gita S. Kapoor: @BeingSalmanKhan Shocking that you have zero sensitivity. How can you forget there are ladies in your house #SalmanRapeRemark @TimesNow
In other news, the 50-year-old actor is gearing up for his big release, "Sultan," which is out on July 6 and stars Anushka Sharma as his onscreen love interest. Directed by Ali Abbas Zafar, the film focuses on Sultan Ali Khan's (Salman) inner conflicts and battles within the ring.
Read the complete statement (as published by Catch News) here:
"I learnt how to wrestle but the process of learning was very difficult. We basically require a lot of strength to go and walk after hours of training. We can't look like a wrestler till the time we don't train like one. The way Aamir and I trained in the sport, it has to be more than the actual wrestlers (because of limited time). I had weight training sessions, followed by Kushti sessions followed by mat sessions followed by MMA session which includes punching and kicking and all those stuff. You look like a fraud if you have not trained properly. While shooting for the film, real wrestlers used to pick me from one place and throw at the other again and again and again. So if I was to pick up a 120 kg person and drop him down, I had to do it 10 times whereas what you see in the film might be once or twice. Six and half or seven hours either I am picking up and throwing or he is picking me up and throwing. It is like the most difficult thing and when I used to walk out of that ring, I used to actually feel like a raped woman walking out. I should not have used that. It was the most difficult thing, I could not even take steps. Even after the shooting was over, I used to do weight training again. Ali Abbas Zafar wanted a different body type every 20 days. I had to sport four different body types in two months. Where do I get that from? Is that easy? It is the most difficult film that I have done."