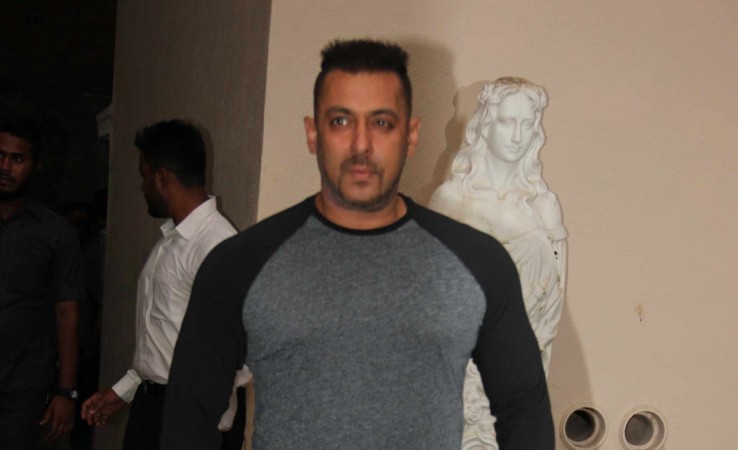 A gangrape victim from Hisar has served Salman Khan with a legal notice that seeks Rs. 10 crore in damage and has also asked the veteran bollywood actor to tender a public apology over his alleged remark about rape victims.
"My client has felt and is passing through very troublesome period of psychological trauma by heart and mind by your statement of the rape victims-like feelings in the print media and social media. Your statement dated 21-06-2016 is solely responsible for her mental and psychological degradation and she is in touch with psychiatrist for counselling,'' the legal notice reads, according to a report by the Times of India.
"Your statement dated 21-06-2016 is wrong, illegal and against the spirit of Constitution of India and you are liable for every type of civil, criminal liabilities," the notice served by lawyer said further.
Reshma (name changed) was allegedly raped by a group of 10 goons after they kidnapped her in Hisar four years ago. Reshma's father subsequently committed suicide. Four out of the 10 accused have been sentenced with life imprisonment.
The victim has since appealed to the Punjab and Haryana High Court to hand out the death penalty for the accused.
"How can such a prominent personality use such words. We know the pains and sufferings of rape survivor. I have lost my everything - my father and I am yet to come to the terms of trauma I have gone through. How could he take such things so lightly that too to make a rape victim a laughing stock ?" questioned Reshma who has been working in an NGO that rehabilitates and supports other rape victims.
"Unfortunately, he too has become part of all those for whom women folk, especially the rape victims, are nothing more than the object. It's not just me but the victims who are part of our group are so disturbed. Hence, I decided to act against him and we shall ensure that he faces an adequate action under the law of the land" she added.
Salman Khan had courted a controversy last week over his rape remark. When a reporter asked about Salman's training session for his new film "Sultan," Khan said, "When I used to walk out of that ring, it used to be like a raped woman walking out." Salman's father Salim Khan has since then clarified and tendered an apology.