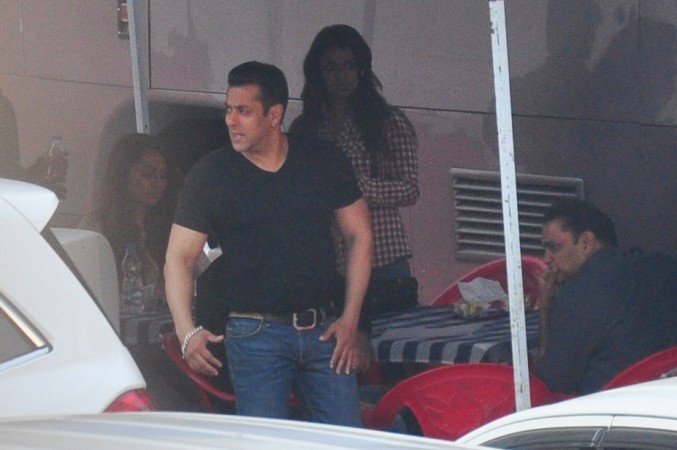 In proof that Bollywood actor Salman Khan's verdict is being watched closely not only in India but across the world, hashtags such as #SalmanVerdict were trending on Twitter worldwide, and #WeLoveYouSlamanKhan was trending in neighbouring Pakistan, where the actor is very popular.
Bollywood actors reportedly have a huge fan following in Pakistan, where Hindi films are watched with much enthusiasm.
Fans took to Twitter to pray for Salman, who will face a verdict in the 2002 hit-and-run case, in which he has been accused of driving over pavement dwellers with his SUV and killing one person.
If convicted, Salman faces up to ten years in jail.
Emotional fans poured out their prayers and wished the actor on his judgement day:
#WeLoveYouSalmanKhan trending on # 2 spot in Pakistan. Love for Salman Khan has no borders. Allah bless him today pic.twitter.com/l8mf4d52dZ

— Anib Abbas (@AnibAbbas) May 6, 2015
#WeLoveYouSalmanKhan is trending in Pakistan only star who is loved beyond boundaries pic.twitter.com/47bizRuLbD

— Bajrangi Bhaijaan (@SalmansSoldier) May 5, 2015
#WeLoveYouSalmanKhan is trending in Pakistan! @BeingSalmanKhan everyones prayers with u, bhai. Love ☺ pic.twitter.com/AqXMExuGaD — Shah Ahmad (@Asli_Shah) May 6, 2015
1. 2nd Test 2. #DaPukhtanoKhabara 3. #WeLoveYouSalmanKhan 4. #OneLineStory 5. #ILovePakistanBecause 2015/5/6 09:17 PKT

— Pakistan Trends (@trendinaliaPK) May 6, 2015