Salman Khan, who has an array of blockbuster hits to his credit, has been popular for his 'bad boy' image and rough behavior in the industry.
However, he is also known to have a golden heart and is someone who goes out of his way to help his near and dear ones. From being an obsessed boyfriend to the rivalry between him and Shah Rukh Khan, the phases of life have distanced him from many of his industry friends.
But Salman appears be someone who lives by the rule of forgive and forget. Here is a list of celebrities with whom the actor's relation has taken a postive turn in the last few years, The Times of India.
Shah Rukh Khan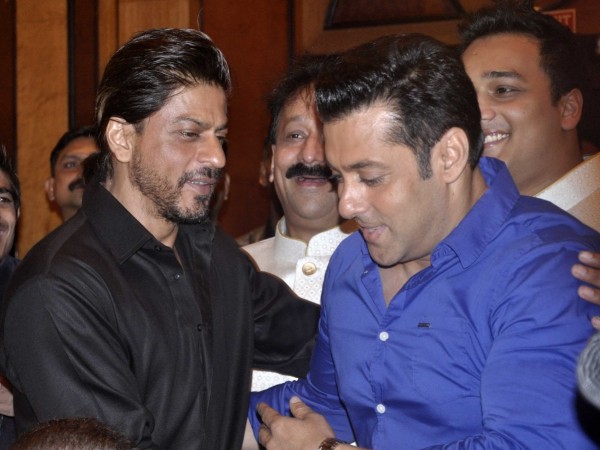 The "Karan Arjun" co-stars, who used to be like brothers in real life as well, were not in talking terms after a dispute in 2008. The two got into a serious fight during Salman's then girlfriend Katrina Kaif's birthday party. It is said that Salman was upset with Shah Rukh for turning down an offer of doing a cameo in one of his films.
The matter got worse when SRK commented on Salman's past relationship with Aishwarya Rai Bachchan. However, after so many years it appears that the rivalry between them has diluted and they were seen greeting each other by hugging and shaking hands at Baba Siddiqui's Iftar party last month. The duo has also acknowledged each other during an award function and an iftar party last year.
Hrithik Roshan
The relation between the "Bang Bang" actor and Salman went sour, when the latter criticized Sanjay Leela Bhansali's film "Guzaarish" in 2010. Salman had stated that even dogs won't go and watch the movie, to which Roshan has retorted in the same harsh manner. But the war didn't last long as Roshan initiated for a healthy relationship. It is said that Roshan after his separation from wife Sussane, met Khan on New Year's Eve for advice. In fact the "Krrish 3" actor admitted that Salman has really added and contributed to his life in many ways.
Priyanka Chopra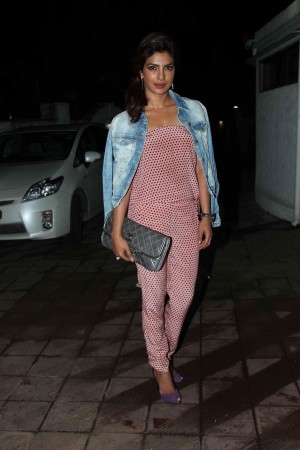 Priyanka Chopra and Salman had fallout, when the latter tried all ways to ensure that Kaif gets the role in 2007's "Namastey London," instead Chopra who was the first choice. In return, the "Dostana" actress turned down the offer of Sohail Khan's film "Main Aur Mrs Khanna". But their relationship appears to have thawed with time and they were spotted having coffee together. "Priyanka is a very dear friend of mine. I've really liked her. I think she's one of the most talented actresses. I love Priyanka Chopra. I think she is phenomenal," the "Kick" star later tweeted.
Shahid Kapoor
Shahid Kapoor and Salman's differences began in Rockstar concert, where the former tried to teach some dance moves to the superstar. Salman in return ousted him from the show and even didn't allow Kapoor to perform a cameo in a song from the film "Milenge Milenge." The "R. Rajkumar" actor however sorted things out by complimenting and thanking Salman for being the reason of his film's success in an award ceremony. Salman accepted the compliment and bonded with him on stage. Few days back, Kapoor appeared on "Bigg Boss 7" to promote his film "Phata Poster Nikla Hero."
John Abraham
During the same tour, John Abraham and Salman exchanged some nasty words, which created a rift between the two. In 2010, Abraham appeared on Salman's show "Bigg Boss 5" where they appeared to have sorted their issues.
Apart from the above celebrities, Salman has also had tiffs with Sanjay Leela Bhansali, Vivek Oberoi, and Himesh Reshammiya.