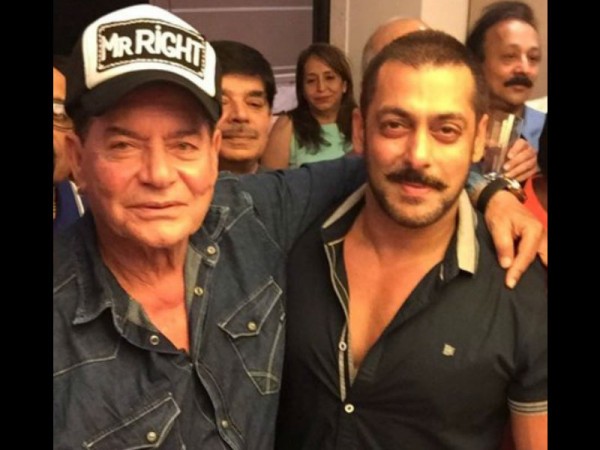 Superstar Salman Khan's father, writer Salim Khan, has apparently fallen victim to a cyber crime, as an imposter has allegedly been circulating random poems and articles by his name on WhatsApp.
The veteran script-writer took to Twitter and said those "ridiculous" and "meaningless" posts do not belong to him. "There is some ridiculous and meaningless material going around in my name on Whatsapp. I want to tell my readers I am not guilty of it. Find out the culprit and it is our moral duty and responsibility to educate him [sic]," he tweeted.
Salim also said he had filed a complaint at the cyber crime cell but the accused is still circulating the fake content using his name. "Many of my friends had mentioned it to me that they have read some random articles and poems. But I told them that I had not written anything like that. It has been happening for quite some time and I had also filed a complaint in the Cyber Cell. But till now the culprit has not been caught," the "Sultan" actor's father told Mid-Day.
"Because I started listening about it from my friends again, I took to Twitter to clarify about it. People should not think that I am writing those meaningless things," he added.
Actor Hrithik Roshan too has been in news of late for an alleged fake email ID that was used by an imposter to communicate with Kangana Ranaut.
Although Kangana has been maintaining that it was the actor himself with whom she had communicated through emails, Hrithik had filed a complaint at the Cyber Crime cell, alleging that an imposter had been using a fake email ID by his name.