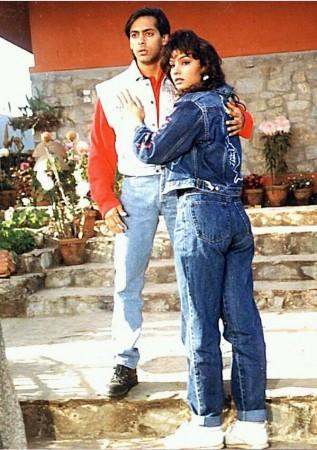 Salman Khan's ex-girlfriend Somy Ali recently spilled the beans about her childhood, and it was saddening.
In an interview published in Mid Day, the starlet, who runs an NGO called 'No More Tears', revealed how she was sexually abused by a domestic help when she was five.
"I was sexually assaulted by a house-help when I was just five. When I am invited for a talk at high schools and universities in the US, I share this with the students. I believe sharing my personal experiences would encourage others to speak out and not be ashamed about being a victim," she noted.
The former actress also explained how domestic violence was spoken of much. "When I would ask my mom about the bruises on their bodies, I was always told that X aunty or Y aunty fell down the stairs. This was the standard, universal euphemism for physical abuse," she added.
Somy's love story with Salman was nothing short of a fairy tale. She watched "Maine Pyaar Kiya" and woke up next morning to pack her bags to travel to India so she could marry the "Kick" star. However, while she was dating him, there were reports of the actor smashing a cola bottle on her head.
But the actress clarified the rumours saying: "No, if he had done that, I would have been hospitalised and bleeding profusely. He was not happy because I was trying alcohol for the first time, so in his frustration, he poured the drink all over the table."
In the interview, she also praised Preity Zinta for raising her voice against physical abuse, adding victims shouldn't be ashamed of a crime committed against them and that they shouldn't be blamed.