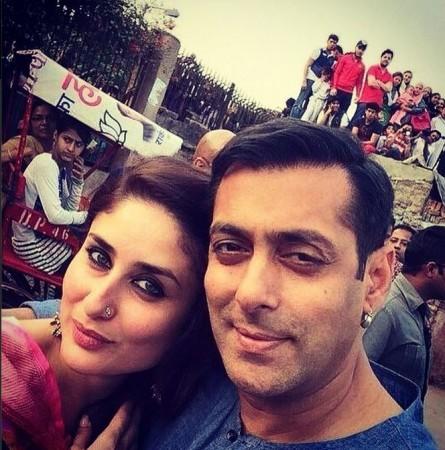 It's indeed a year of delays. After numerous films being rescheduled and pushed for release for a later date, Salman Khan's "Bajrangi Bhaijaan" shoot has been postponed owing to the Kashmir floods.
According to a Bollywood Hungama report, the makers were to film high-octane stunts, war scenes and a song at the beautiful valley but they have now put a stop to it until the calamity is under control.
It was reported that the crew would head to Kashmir to wrap up remaining portions of the film across a span of 40 days (starting 9 April), but with the flood situation troubling the locals, the schedule has been delayed.
So if the shoot has been delayed, will the team push the release date as well? Only time will tell.
A few days ago, Salman was spotted shooting for a dance number with a bunch of kids at Mumbai's Film City. The superstar shared photos and videos of him enjoying every bit of the experience on social media, in the process triggering some more excitement.
Salman's fans might be all geared up for their idol's movie, but the storyline did fire up a love jihad controversy. However, director Kabir Khan opened up on it saying it was only a masala film with lip-synced songs.
"Everyone on the internet has an opinion these days. And a lot of opinions were expressed against my doing this film because it was supposedly about love jihad. First of all, I don't understand what 'love jihad' is. So why and how would I be making a film on the theme? Secondly, even if I was I wouldn't stop just because some people don't like what I am doing," he told Subhash K Jha.
Slated to release on 16 July, "Bajrangi Bhaijaan" follows the love story of a Muslim boy (Salman) and a Hindu Brahmin girl (Kareena Kapoor Khan). The film also features Nawazuddin Siddique in a significant role.