Salman Khan is loved by millions of fans across the world. And being a celebrity he carries the additional responsibility of influencing people by addressing the ills of the society. Well, the actor, with his latest act, has done it. He has promoted Hindu-Muslim unity without making any direct references to it!
Maintaining communal harmony is a difficult task in a nation with so many cultural, linguistic and religious diversities. Vested political interests add to the chaos and sometimes public figures can play the role of peacemakers.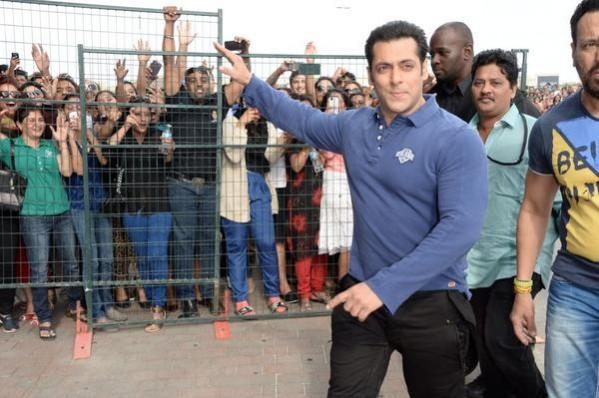 While the efforts of social groups have a limited reach, public figures can play a major role in promoting communal harmony. Who else other than film stars from Bollywood can set better examples. Bollywood has acted responsibly when it comes to this issue but the impact has been minimal for various reasons.
However, Salman Khan and family have set a good example. The actor's sister Arpita Khan has got married to Aayush Sharma. Even though the Khans are Muslims, they had no issues while performing the marriage as per Hindu rituals.
Salman Khan, who has a Muslim father and a Hindu mother, keeps faith in all religions. This is evident with the actor celebrating Eid, Ganesh Chathurthi and Christmas but people never took it seriously and assumed that it was just a photo-op to make his fans happy. However, the latest gesture of the actor clearly shows that he does not believe in the existence of one religion.
Indeed, Salman Khan has shown clearly that only love can bring different communities together and not hatred between the two communities!