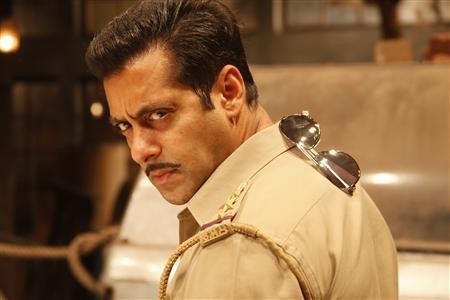 If the latest rumours are to be believed then the third installment of Salman Khan's "Dabangg" franchise will be prequel.
With the first and second instalments ("Dabangg" and "Dabangg 2") being blockbusters, Salman Khan fans around the world are eagerly waiting for the third series of the popular franchise. Salman's character of Chulbul Pandey in both the installments earned him accolades and the actor is set to impress the audience in its next series.
Although no formal announcement has been made about the project, rumours are doing rounds that Salman's brother and producer-director Arbaaz Khan is planning for the prequel that will revolve around Chulbul Panday's past, including his childhood, and how he became a police inspector.
As the film will be a prequel, it is said that the leading lady of the "Dabangg" series, Sonakshi Sinha, will not be a part of the venture.
"I don't know if I will be in Dabangg 3. It all depends on the plot and how they want to take it forward. From what I have heard they want to make a prequel. If that's the case I may not be in the film and that's absolutely fine," Sonakshi told DNA.
Stating that she will always be known for her role as Rajjo in the "Danbangg" franchise, Sonakshi added, "I will always be known as the Dabangg girl and that is what matters. If it was a continuation of the story I know for a fact that I would've definitely been part of Dabangg 3 but since it's going back to before Chulbul met Rajjo, I am fine with it."