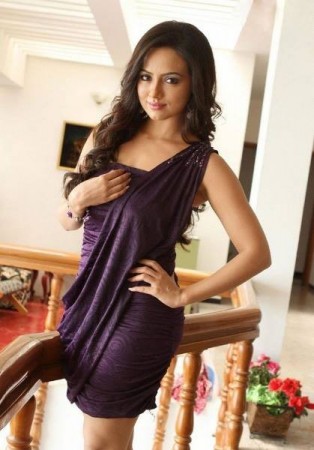 If latest rumours are to be believed then Salman Khan's "Mental" co-star Sana Khan is secretly married to a man named Asif Khan.
According to reports, the former "Big Boss" contestant had married Asif Khan long before she made her entry into B-town. Asif reportedly manages the actress' work and has helped her in bagging some good projects.
Reports of Sana's marriage comes a surprise to many as during her stay in the Big Boss house, she was linked with her co-contestants like Vishal Karwal and Rajev Paul. In one of the episodes, the actress even confessed that she was dating Vishal before taking up the show.
The report of Sana's marriage comes soon after rumours were doing the rounds that the actress was involved in the kidnapping case involving a teenager. It was also said that the actress was absconding and had filed for an anticipatory bail in the case.
However, Sana denied the allegations stating, "I am very much here, shooting for my films, attending events and performing at live shows in the last one month. It is not true that I wanted to kidnap a minor girl. I went there only after I was told that the girl's mother was a huge fan and wanted to meet me. In fact, the girl told me that she would join me later and asked me to go to her place with my cousin. The other two boys who have been dragged in the case didn't even enter their house." The Times of India reported.
Giving her version of the alleged kidnapping episode the actress said, "My cousin insisted that I meet the girl. She was sitting inside an ice-cream parlour. If there was a problem between her and my cousin, why would she come out to meet me? The CCTV of the building in which the girl stays should be having all the evidence - what time I went there and how long I was around- to know the real story. The spot where the family has alleged that the kidnapping took place is a crowded area. If there was any such attempt, many would've seen it. I was not hiding or covering my face; the whole world knows who I am today."
Sana's co-star Salman Khan had taken to Twitter to voice his support for her. "Poor sana.so sad. 1st let her b cm famous then try n get sm publicity from her. This is the problem chappo any thing galat bhi ho toh," the actor tweeted.