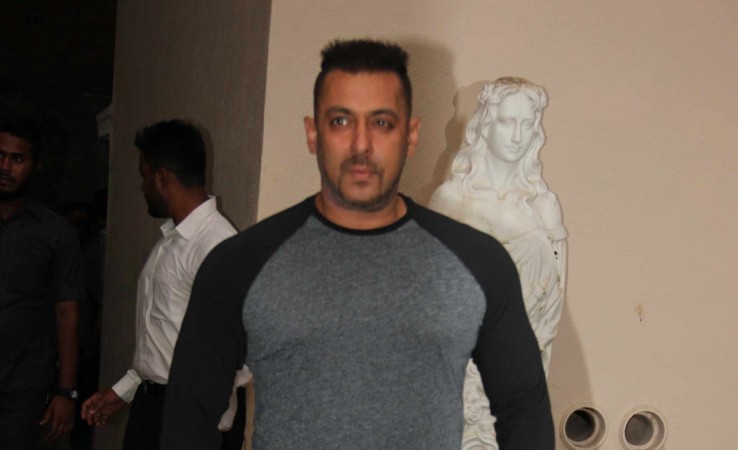 A few days ago, there were reports about how Salman Khan has detached himself from failure and success. While his family and fans celebrated the success of "Sultan," he disappeared to spend some alone time.
Now we hear, he will not collect awards. "Awards? I won't go to collect any awards. Ali will go and take all of them just like Kabir is getting awards for 'Bajrangi Bhaijaan,' Ali will get them for 'Sultan'," Catch News quoted the superstar as saying.
Is he inspired by close friend Aamir Khan, who has stopped attending award shows for as long as one can remember?
Kangana Ranaut, Akshay Kumar, Ajay Devgn, Irrfan Khan and Nawazuddin Siddiqui are some of the other Bollywood personalities who have slammed these shows. Earlier this year, the "Rustom" actor said how it was easy to guess who would be awarded, adding the shows have stopped becoming thrilling.
"In the West, Academy awards or Golden Globes have a lot of significance. If someone wins an award there, their graph goes up. They get better movies, and obviously the money also shoots up. Par yahan aath-aath award jeet lete hain, aur uska kuch asar nahi hota (Here, even if they win eight awards, it has no effect at all)," Irrfan had told the Hindustan Times.
Nawazuddin had said he is used to being sidelined at these gala events. The actor said that often his work goes unnoticed, adding that maybe the organisers get confused about which category they should put his performances into.
Roughly three years ago Ajay had said that the shows are rigged and are just about making money. "They have to sell the function to the TV channel, promising that big stars will turn up. So, whichever star says they'll come and perform, gets the award. I haven't been to an award function in 15 years. Even Aamir (Khan) doesn't go. They are such a farce," he had told HT.