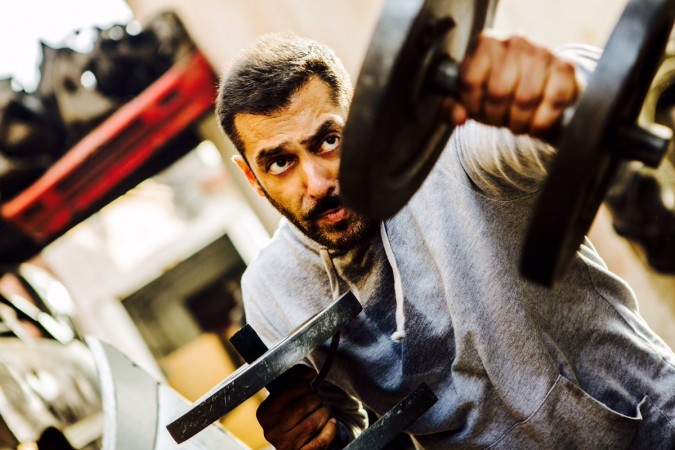 Salman Khan has been receiving all-round applause for his performance in "Sultan." Apart from the action sequences, the actor has also given an impressive performance in emotional scenes. However, there was one scene in the movie that Salman was scared to do and he actually cried after giving the shot.
This is the scene in "Sultan" in which Salman stands in front of a mirror and breaks down after seeing himself unfit. It is being called one of the best shots in the film, as well as in Salman's career. Director Ali Abbas Zafar revealed that Salman was scared to do the scene and that he had to work hard to convince him do it.
"It took me time to convince him to do that scene. It was the only scene on paper that he was scared to do. It took me 3 months to convince him," Ali told Bollywood Hungama in an interview. "That set (for the scene) was put up in the beginning of the film in Karjat, then in Filmcity, then in YRF and then again in Filmcity. He kept saying 'Yaar yeh mein nehi kar raha hu..ye mein kaise karunga (I am not doing this.. how will I do it)'."
Ali recalled that one day Salman came to him and said he would do the scene that very day. "He worked out like a beast for 2 hours and then he came out so fit. I could see his shoulders popping out," the director said, adding that Salman knew that emotionally, it was the most challenging scene. The situation was all the more difficult because Salman had to stand in front of the mirror with 300 people standing around looking at him, and show a belly that he had actually gained for the film.
Salman is seen getting frustrated and struggling to undo his shirt in the scene. The "Sultan" director said that the shirt getting tangled was not in the script, and that it came out naturally.
"He had in his mind that even though he had quit wrestling, he should still look huge. So his chest was huge but he had a tight belly. That day I realised that he is such a smart thinking actor," the director recalled, calling the scene "a complete miracle". The shot was canned in one take, after which Salman's eyes were brimming with tears without even having to use glycerin. "He looked at me and he just broke down," said Ali. "He kind of built that emotion over 3 months and then he brought it out in that one scene."