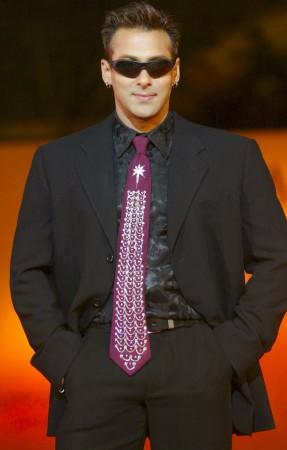 Get ready to witness two bollywood superstars - Ranbir Kapoor and Salman khan - clashing at the box office.
Ranbir Kapoor's next flick "Besharam" is all set to get released on 2 October 2013. Latest buzz is that Salman Khan's upcoming movie "Mental" will also hit the theatres on the same day.
Earlier, it was revealed that Salman's film will clash with Sharukh Khan's "Chennai Express" on Eid day (8 July). But new reports have emerged that Salman is not eyeing Eid this time, but wants to release his movie on 2 October.
It is known that Salman and Ranbir do not share a good rapport. Many years ago, Salman tore Ranbir's shirt at a disco for allegedly speaking in a disrespectful manner about a lady. It is also known that Salman's ex-flame Katrina Kaif was later linked to Ranbir Kapoor.
Interestingly, "Besharam" is directed by Abhinav Kashyap who reportedly had a fallout with the Khans during the making of "Dabaang." Speculations are rife that Salman wants to take on both Ranbir and Abhinav by releasing his movie on 2 October.
It looks like Ranbir is also leaving no stone unturned to make sure his film gets noticed. The actor has reportedly struck a whopping ₹8 crore worth deal with the cola company he is endorsing to partner his film. "Ever since Salman booked October 2, Ranbir and his team have been trying everything possible to add muscle power to their project. The cola company has paid a whopping amount of ₹8 crore to officially partner the film. This will include in-film branding and other marketing activities during its release," a source told Mid-Day.com.
"Besharam" is a comedy film which stars Pallavi Sharda alongside Ranbir. The movie is about a car thief who is on the run from the cops.
Salman's "Mental" is a remake of Telugu film "Stalin" starring Chiranjeevi and Trisha. Salman plays the role of a social messiah in the movie. It is directed by Salman's brother Sohail Khan. "Big Boss" fame Sana Khan and Daisy Shah play the female leads.