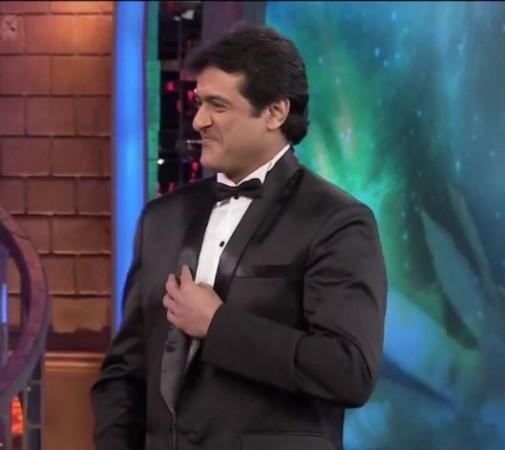 Superstar Salman Khan's generous side has taken the better of him yet again, as the actor is aiming to relaunch Armaan Kohli's career with his upcoming film.
Salman is reportedly all set to re-introduce the "Jaani Dushman" actor Kohli in his next film, by Sooraj Barjatya.
The controversial former "Bigg Boss" contestant, is expected to play Salman's brother in the family centric film, reported Times of India.
Neil Nitin Mukesh was recently confirmed for the brother's role in the film, and with Armaan, the film is expected to centre round three brothers with Neil playing the youngest of the lot.
While Neil will have a grey character, Salman will be seen in a double role in the film.
Salman had previously too favoured Armaan in "Bigg Boss" where a section of the viewers had alleged that the star was lenient on the latter, despite his foul temper and brazen intimacy with Tanishaa Mukerji on national television.
The superstar had also comforted Rajkumar Kohli's son when a police complaint was filed against him by "BB7" contestant Sofiya Hayat alleging abuse and violence.
Meanwhile, Armaan was recently inducted in the Celebrity Cricket League (CCL) as a part of "Mumbai Heroes" team owned by Salman's brother Sohail Khan.
While the superstar is going miles to support Armaan and revive his career, it remains to be seen as to how the actor fares on big screen after years. The actor was last seen in "LOC: Kargil" (2003) and in general has not really made a mark in the industry.