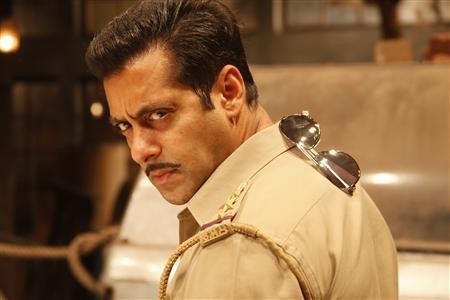 The hostility between Bollywood star Salman Khan and director Sanjay Leela Bhansali reached new heights when the latter snatched away the rights of a South remake which Salman intended to do.
According to Mid-Day, Bhansali created animosity as he bagged the rights of South blockbuster "Kanchana".
Reports stated that Salman was keen to buy the rights of the film which was to be produced by Sohail with himself in the lead. However, the deal fell through after the makers of "Kanchana" quoted a pricey ₹2.5 crore for the remake rights.
Taking cue, Bhansali is said to have stepped in and bagged the whooping deal. Bhansali has now the remake rights, which is quite a valid provocation to the ensuing Salman-Bhansali rivalry.
"There has been a lot of rumours about Kanchana's remake. At the time when Salman was said to acquire the film, he was supposed to play the lead role in the film," informed a source to the tabloid
"Later, it was said that Shah Rukh Khan and Sanjay Dutt were also in race. Other filmmakers too seemed interested in the South hit. For Guzaarish too, it was Sallu who was to act in the film initially. But SLB later chose Hrithik Roshan over him and even cast Aishwarya Rai Bachchan."
Salman's untimely jibe at Bhansali's "Guzaarish" during the film's promotions had apparently caused the rift. The director had not taken very kindly of his former lead star's (Salman had worked with Bhansali in Hum Dil De Chuke Sanam) dissuading comments.
"Sallu and SLB's enmity is not new and this development seems to have taken their acrimony to a whole new level," said the source.
Meanwhile, Salman is in for more trouble since his home production "Mental" has been delayed again. But this time the reason is not related to the lead actress Sana Khan, who was charged in a kidnapping case involving a teenager.
Daisy Shah, who also plays one of the lead roles in the film, is said to have put on weight creating issues with her stylist. The costumes designed initially for the dancer-turned-actress is not fitting her presently.
Recently, Daisy was supposed to wear a corset for a romantic song with Salman but the actress couldn't fit into the outfit and as a result the shooting was postponed.