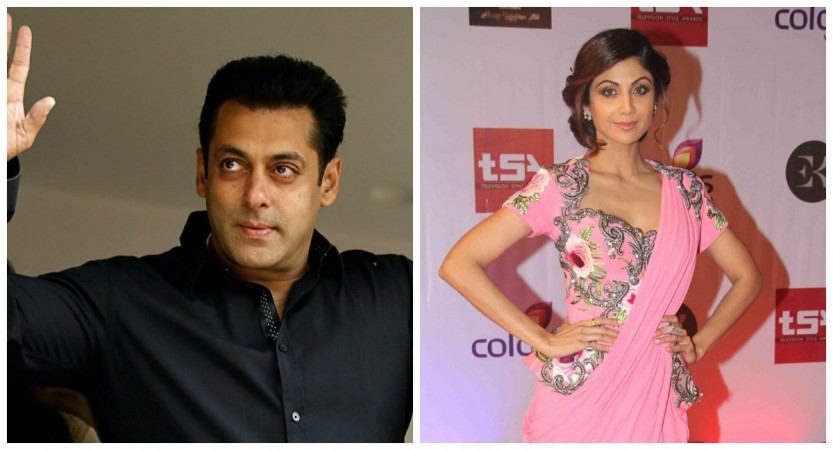 Salman Khan is yet again in legal trouble, and this time, he has Shilpa Shetty as the companion in distress. The two stars have been summoned by the SP of Churu district in Rajasthan for allegedly hurting sentiments of Valmiki community, according to The Hindustan Times.
Salman and Shilpa have been accused of hurting sentiments of the Valmiki community by using the word "bhangi" in a derogatory manner, the report added.
Also read: This is not the first time Salman Khan is getting death threats: Father Salim Khan on gangster's words
Salman had used the word "bhangi" while describing his way of dancing in films on a reality show, and Shilpa had used the same explaining her appearance at home. "I look like a bhangi doing this step," Salman had said recently. Shilpa uttered the same word saying, "I look like a bhangi" when asked about her appearance at home.
The two celebrities have now been summoned after an FIR was filed against them under sections of the Scheduled Castes and the Scheduled Tribes Amendment Act, 2015 and Protection of Civil Rights Acts, 1955 in December last year. Some fresh complaints against the duo were also made after the FIR.
Although Shilpa had later apologised when the issue had gained attention, apparently there has not been any statement from Salman on it.
"Some of my words from an interview in the past have been misinterpreted. It was never said with the intent of hurting anyone's feelings. I apologize if they have. I'm proud to belong to a country that boasts of diverse castes and creeds and I respect each one of them," Shilpa had reportedly said.
Salman had recently appeared for the hearing in the infamous blackbuck poaching case in Jodhpur. He had received a death threat from gangster Lawrence Bishnoi during his visit there. It appeared that the death threat was made for allegedly killing the animal as the gangster belongs to the Bishnoi community, which had first taken up the blackbuck-poaching issue.