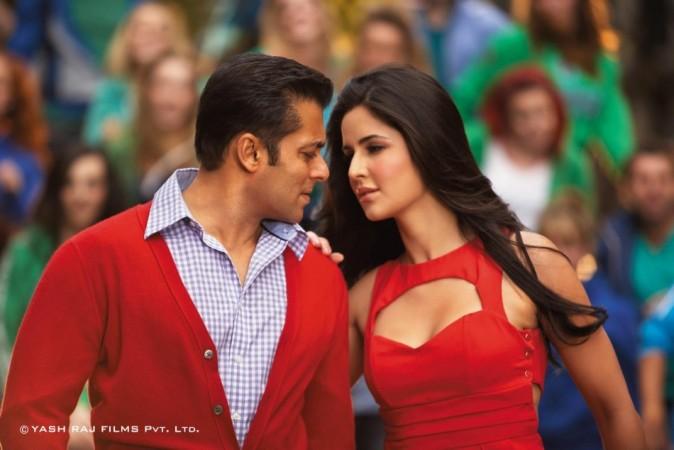 Bollywood superstar Salman Khan put an end to his marriage speculations after saying that he will marry only after the Jodhpur and Mumbai Courts give out their verdicts on his two pending cases.
The star, who is often asked questions pertaining to his bachelorhood and marriage, said that it would be unfair to marry before the verdicts are out.
Jokingly Salman said "I hope to be acquitted in both cases, but if I marry before the verdicts, will it be fair? Suppose, if there is a turn of events and I am sent to jail, and my wife has to come with our child to meet me in jail. Will it be fair?" he said, PTI reported.
Salman made the comment during an interview by Rajat Sharma in India TV's show "Aap Ki Adalat".
The 46-year-old actor is facing trial for killing the endangered blackbuck while shooting for family entertainer "Hum Saath Saath Hain" in 1999 at Jodhpur court. He was also summoned by the Mumbai court for accidently killing a person in 2002. Salman was reportedly driving under the influence of alcohol when the incident had taken place.
In spite of his 'bad-boy' image that he earned over the years, Salman had formed several endearing relationships with several actresses, including Katrina Kaif, Aishwarya Rai Bachchan and Sangeeta Bijlani, but never gave a precise answer as to when he would get married.
In the interview, Salman also spoke of his health and admitted that his doctors have forbidden him to do action sequences. He continued saying that if he stops doing actions he will put an end to his film career. ".. if I am totally unable to do action sequences, then I will stop doing films. After all, the audience pays money to watch my action," he said.
Salman also talked of the blood clot in his brain. "There are two options. If there is a surgery there could be loss of sight and loss of balance. The surgery could then prove negative," PTI reported. "I have chosen the other option. I admit there is a problem, but everything will be fine. Doctors have advised me not to do action sequences and avoid anger to keep my BP in check," he added.