Arijit Singh may be one of the most sought after playback singers in Bollywood but not for Salman Khan who still seems to be holding grudges against the singer.
In 2016, singer Arijit Singh had shocked everyone when he posted a heartfelt letter on his Facebook page apologizing to Salman Khan and pleading him to retain his version of Jag Ghoomeya which was later replaced by Rahat Fateh Ali Khan's version in Ali Abbas Zafar's directorial Sultan. And if the recent reports are to be believed, Salman has shunned Arijit not just once but twice from crooning a song in his films.
Apparently, Salman once again snatched Arijit Singh's chance in Tiger Zinda Hai and gave it away to Pakistani singer Atif Aslam who sung the romantic number Dil Diyan Gallan in the film. Yet again, Salman has reportedly denied the singer a chance in the upcoming multi-starrer film Welcome To New York by allegedly replacing his voice in Ishtehaar song which now has Rahat Fateh Ali Khan's voice.
While Welcome to New York stars an ensemble cast of Diljit Dosanjh, Sonakshi Sinha, Boman Irani, Rana Daggubati, Karan Johar, Ritesh Deshmukh, it also features Salman Khan in a special song Nain Phisal Gaye.
Arijit Singh and Salman Khan's feud goes long way back to 2014 when the two had exchanged sharp remarks on stage at an award function. And since that day, Salman burned all the bridges between him and the Tum Hi Ho crooner.
However, singer-turned-Union minister Babul Supriyo says he is not able to comprehend the need or desire to cross the border for entertainment content at a time when tensions on the India-Pakistan border have escalated. He was referring to giving the songs to Pakistani singers in Salman's films.
"If that's true, I would request the makers of the film to remove Rahat's voice and get someone else to dub it! I am also not sure why Atif Aslam got to sing 'Dil diya gallan' when for sure our very own Arijit could have done a much better job. The FM stations played the song galore while news channels announced the name of our soldiers martyred by Pakistan-sponsored terrorists," he said.
Supriyo said India has no problems with either Atif or Rahat.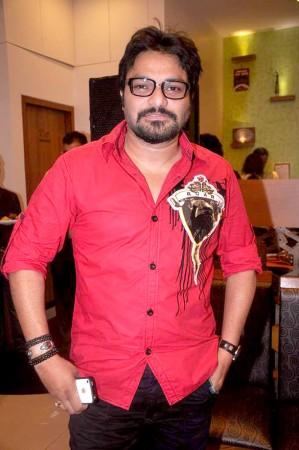 "Atif as an artist sounds great in 'Dil diya gallan' and Rahat is a great singer too. But it's important to clarify that our problem is not with the artists Atif or Rahat, but with their Pakistani nationality. It's not a political stand but probably the families who have lost their sons, brothers, fathers would feel a lot better should the entire country show solidarity in any manner possible."
According to Supriyo, Bollywood "has a national responsibility".
"Bollywood is an integral part of that Indianism. It represents India worldwide, hence banning Pakistani artists in Indian films would have also taken the protest against organized terrorism by the rogue nation, worldwide. And, I very clearly recall that such a promise was made when 'Ae Dil Hai Mushkil' had met protests due to Fawad Khan.
"And why is Pakisan's entertainment industry silent over cross-border terrorism," Supriyo wonders.
He added: "It's pertinent to note that one cannot recall a single Pakistani artist made famous by Bollywood, condemn terror acts by Pakistan. Enough is enough now, ban them for their only crime, that is being a Pakistani. Let we Indians wear our hearts on our sleeves and let our hearts beat in salutation of the sacrifice of our brave hearts."
(With IANS Inputs)