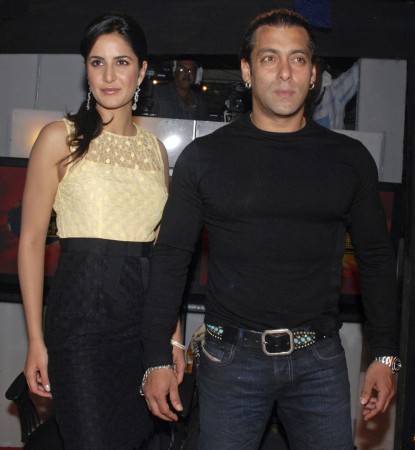 Recently, members of Cine Costume & Make- up Artists Association barged into the sets of Saif Ali Khan-Katrina Kaif starrer "Phantom" protesting against international makeup artist Daniel Bauer.
Close to 15 people were on the sets opposing Bauer's sanction to work in the industry without registering with the group, but no one was ready to lead it. "No one came forward as they all feared that Salman will call again and that they would have to step back," Sharad Shelar, President, Cine Costume & Make- up Artists Association, told Mid Day. He added that the members would soon have a meeting in order to formulate certain guidelines for the industry people.
"Yes, the workers had gone to Filmistan to protest against Daniel Bauer, since he has been working with Bollywood stars despite not being a member of our association. But no one wanted to lead the protest as they were scared that Salman bhai would call again. That said, we will soon have a meeting where we will decide how to stop this practice. A non-registered make-up artist cannot work on films in Mumbai," he added.
A few months ago, post a similar incident Salman had reportedly called the association to wrap up the protest and allow the makers of "Phantom" to resume work.
Bauer, meanwhile, is a favourite of almost every lead actress. From Aishwarya Rai Bachchan and Deepika Padukone to Shraddha Kapoor and Jacqueline Fernandez, the international makeup artist features in every beauty's good books.
However, this is not the first time Salman came to the rescue of the "Bang Bang" actress. Back in the day, it was reported that while Kaif was shooting for a commercial, members of Federation of Western India Cine Employees (FWICE) randomly threw questions at her regarding her registration with the association. Salman had apparently made a phone call to FWICE to settle the matter and assured that the legalities will be completed as soon as possible.
The question arises, how 'alleged' boyfriend Ranbir Kapoor will react to this kind gesture. Kapoor, has always maintained his fondness for the superstar, but Kaif approaching Salman for help instead of him will sure have its consequences.