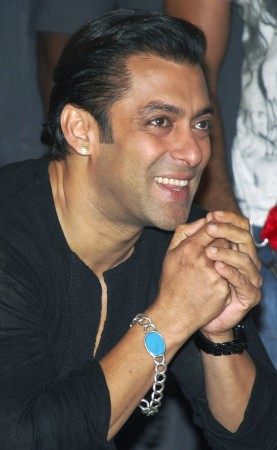 Putting to rest the speculations of his arch rival Shah Rukh Khan turning host for television reality show, "Big Boss", Bollywood superstar Salman Khan is reportedly gearing up for the shooting of the promos of the 7th season of the show, which is expected to go live in September.
According to various reports, the "Dabangg" star will kick off the shooting of the promos in July. The actor, who is presently filming for Sohail Khan's upcoming venture titled, "Mental", will keep aside some time for the shooting of the promos of "Bigg Boss 7" from his tight schedule.
It was reported Salman, who hosted the last three seasons of the reality show, may opt out of it due to hectic movie schedules and health issues. It was also rumoured that the makers of the show are planning to rope in Shah Rukh Khan to host the show with an aim to keep up the Target Rating Point (TRP).
It later appeared that Shah Rukh was never approached for the reality show.
"Shahrukh was never considered for Bigg Boss. It is only Salman who could get the show amazing TRPs. Salman is also happy with the production team and has signed to do the next season," a source close to Salman told Bollywoodlife.com.
Meanwhile, it also said that Salman has signed the deal with the production house of the show for a whopping ₹3 crore per episode. In the previous instalments of the show, the actor was paid ₹2.5 crore per episode.
Revealing Salman's interest in the show, a crew member of "Mental" told Mid-Day, "Salman shares a good rapport with the makers. Plus he also has a strong connect with the audience. So the channel decided to renew his contract. If things go well, the team will be ready with their next promo with Salman soon. He will also receive a fee hike."