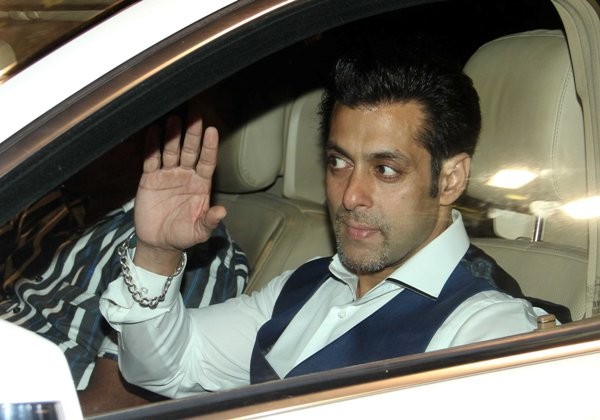 Much to the dismay of fans, superstar Salman Khan is unlikely to host season 8 of reality show "Bigg Boss".
Salman has reportedly refused hosting the next season of the controversial reality show "Bigg Boss." The superstar's decision to back out from the show has been speculated, ever since he had hinted about the same in the show last season.
Season 7 of the show had quite an effect on the 48-year-old's image, after repeated accusations of him being 'partial and unfair' did the rounds, for favouring celebrity contestant Tanisha Mukherjee. The "Dabanng" star was even referred as 'biased', as repeated instances of him taking digs at contestant Kushal Tandon became the cynosure of the show.
A section of the show's viewers had made #UnfairSalman trend high on social networking sites.
Adding to the woes, Salman's latest release "Jai Ho" has failed to live up to the expectations, and there are assumptions that the star's negative image on the show has affected the film.
But having said that, Salman is undeniably the most successful host of the show and contributed heavily to the high television ratings of "Bigg Boss".
Meanwhile, reports are abuzz that Ranveer Singh has been approached to fill in the void left by Salman. The "Ram-leela" actor, better known for his wacky and over-the-top antics, will reportedly host the eight season of the controversial realty show.
If Ranveer steps in as the host of "Bigg Boss 8", it would be the actor's second big leap in a matter of days. Only days ago, reports of the actor replacing Shah Rukh Khan in an Aditya Chopra film emerged, and now the 29-year-old is on the verge of replacing another big superstar of the industry - Salman.