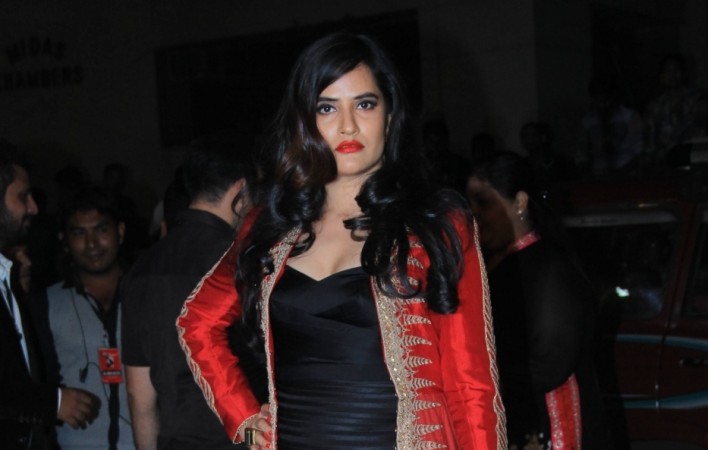 During one of the press junkets, Salman Khan made an inappropriate comment where he likened a hard day's work with a "raped woman." While most of social media world is enraged, his fans are batting for him.
Singer Sona Mohapatra, who is probably the only celebrity who condemned Salman's remark, was bullied by the actor's fans. However, she didn't let them own her and retorted with some fierce posts.
She tweeted: "Women thrashed,people run over,wild life massacred & yet #hero of the nation.'Unfair'.India full of such supporters."
This was followed by a barrage of tweets slamming her for standing up for what's right. Here are select few of them:
Salman Khan Universe: Dear, @sonamohapatra Be in your limits, don't talk rubbish about Salman and his fans ! Nowadays u r not getting songs..We can understand
Sυℓтαηιαc: Rt if you got to know about @sonamohapatra after her tweet on Salman's statement.
nitin99 : @sonamohapatra - Have you Forgotten what happened with #arjithsingh geene chune gaane bhi chin liye jaayege [sic].
Usually one would have lost his/ her mind to this, but Sona kept her calm and responded in the most wise way possible.
Here are the comebacks:
"last 4 who have written in amongst 100 others. Proves the kind of example their 'hero' has set. #PopularCulture."
"Dear Bhai Chamcha's, You continue to prove my point with every perverted, sick, cheap message you write to me. HaHa."
In other news, Salman's father, Salim Khan, acknowledges that what his son had to say was wrong but his intentions weren't. In a series of tweets, the senior Khan made it a point to apologise to those whose sentiments have been hurt by the remark.
Salman is gearing up for "Sultan," which releases on July 6 and stars Anushka Sharma, Randeep Hooda and Amit Sadh in key roles.