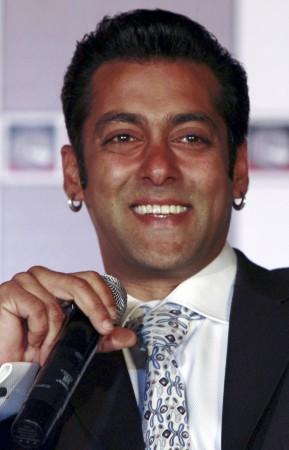 Salman Khan was all praise for director Arbaaz Khan when he spoke about the sequel "Dabangg 2," one of his most eagerly awaited films in 2012.
Speaking to a reporter at the launch of fashion designer Seema Khan's spa and salon, Kallista, in Mumbai, Friday, Salman said that "Dabangg 2" is Arbaaz's debut directorial venture.
The 46-year-old actor added that Arbaaz was doing superb job with great gusto and after the release of the film he is sure to become one of the best directors in the industry. Arbaaz is also the money man funding the film.
"Sonakshi Sinha, she is on a roll and now she is doing a song in 'Dabangg2'... gonna look really look beautiful," Salman reportedly said about his co-star in the film.
In "Dabangg" Salman played the role of Chulbul Pandey, a police officer, and Sonakshi was Rajo, his love interest.
Salman did not give away the plot of the film but said that in this forthcoming movie "a lot of romance is there" and Sonakshi's work is "remarkable." He also revealed that Sonakshi will deliver a unique dialogue in the film.
Salman's dance sequence in one song in "Dabangg 2" will be one of the best dances of all his earlier films.
"Dabangg" was set in a small village of Uttar Pradesh (UP), Laalgunj, while in the sequel the location has been shifted to Kanpur city, in UP.
Except for actor Sonu Sood, who played Chedi Singh, the rest of the starcast is the same as in the first film.
The sequel also features an item number performed by Kareena Kapoor.
Filming for "Dabangg 2" began on March 9, 2012, in Kamalistan Studio in Mumbai and is slated to release on Dec. 21, 2012.