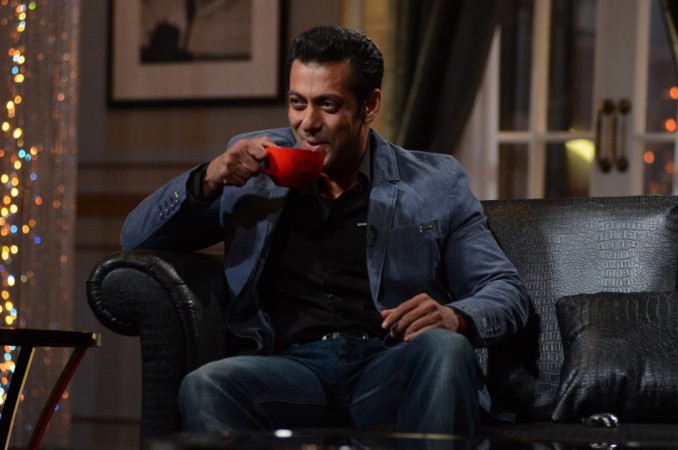 Superstar Salman Khan has praised his contemporaries Shahrukh Khan and Aamir Khan and their film's commendable box office returns.
Attending an event to unveil the trailer of his upcoming film "Jai Ho," on Thursday, Salman candidly spoke about the tough competition between Bollywood's three Khans.
With Shahrukh's "Chennai Express" earning over ₹200 crore this year, Aamir's soon to be released "Dhoom 3" and Salman's "Jai Ho" are under the scanner as similar expectation are pinned on the films.
But Salman played down the issue and explained that though the 200-300 crore marks exist, he has no ego issues with SRK or Aamir's film's success.
"Today it is about Rs 200 crore, 300 crore or 400 crore but I don't see it that way. There is no ego that if Shah Rukh Khan and Aamir's film has done 'x' business, then my film should also do so and cross it (the record mark). I wish and hope everybody's film should do well so that the business is more, industry grows, etc," the superstar told PTI.
Salman's "Jai Ho" trailer has created quite a buzz on its release and the film is being touted as the star's next big hit. "I believe a film should be good. The promo should be the deciding factor for people whether they want to see the film or not. It (promo) should be good enough so that people would want to see the film," he added.
Salman shared a similar opinion when he recently appeared on "Koffee with Karan." He had stated that the success of every film was beneficial for the industry's growth and even dislodged critic reviews saying that a film will inevitably be a success if it is well made and required no critical opinion.
On being questioned about him sporting Aamir's bowler hat, Salman answered wittily that the credit of creative marketing strategies for his film went to the hat.