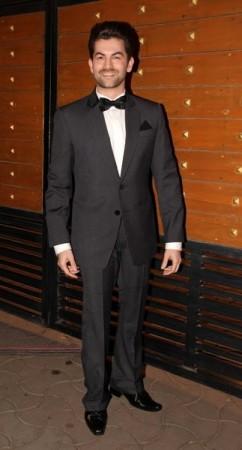 Sooraj Barjatya's upcoming film is yet to confirm the leading lady, but Salman Khan's brother's role has apparently been finalised.
According to reports, Neil Nitin Mukesh has been zeroed in to play as Salman step-brother in the family drama film.
"The makers have had lengthy discussions with Neil, who has consented to Sooraj in principle. But, he is yet to sign on the dotted line. That should happen in the next few weeks as Neil is really kicked about the film. Bagging a Sooraj Barjatya film could revive his career which hasn't been in great shape lately following a series of duds," Times of India quoted a source.
The "Players" actor, who will be seen playing Salman's step-brother, will have a grey character in the family centric film.
Neil's casting comes days after reports of Vidyut Jamwal declining the role surfaced. The "Commando" star had cited date issues for opting out of the project. Prior to Vidyut, rumours hinted at Varun Dhawan being considered for the role.
As for Neil, the role in the big banner film comes as a much needed respite, given the actor's lull at career at present.
Meanwhile, Salman who is reuniting with Barjatya after 15 years is expected to play a double role in the film. Salman was last seen in dual avatar in David Dhawan directed "Judwaa" (1997).
While the male leads of the film stand confirm, the leading lady of the film is yet to be announced by Rajshri Films.
After Deepika Padukone's dissociation from the project, Sonam Kapoor and Priyanka Chopra's name have propped up as the probable contenders. But no names have been announced by the filmmaker yet.
Media reports have been referring to Sooraj Barjatiya film as "Bade Bhaiya" but the makers haven't confirmed the title as official until now.